Men's Facials are on the Rise!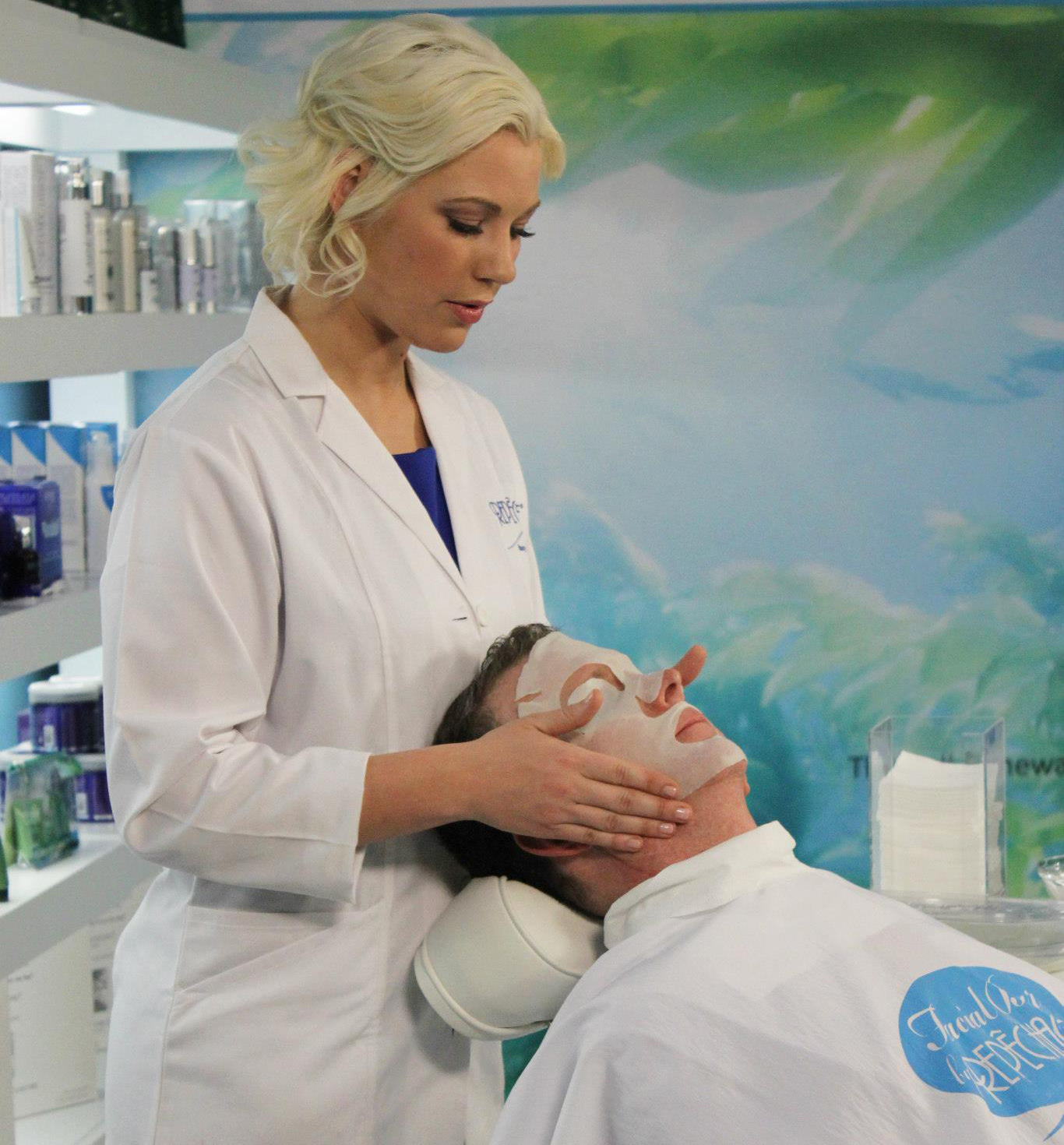 This past week I came across an article in the NY Times "Are You Man Enough for a Peel?" The article discussed how facial peels, in particular, are making their mark amongst men.  The article noted that men feel more comfortable with peels, as they don't feel like they are having any work done, and enjoy peels as they are not painful like other cosmetic procedures. In addition men want treatments that are "quick and painless."
What does this all mean for your salon or spa business? Well for one thing, facial treatments amongst men are on the rise! We've been seeing this trend over the past few years, but it's important to point out that there is really an opportunity for you to take advantage. Offering a quick peel treatment like the Repêchage Biolight Glyco-Sea Glycolic Peel or Vita Cura® Enzymatic Micropeel fits the mold perfectly (according to the article). Treatments for men certainly do not have to stop at peels though!
Male-friendly treatment – The Repêchage Four Layer Facial®
The Repêchage Four Layer Facial ® is not invasive or painful, and can be done during a lunch hour – no clothes changing required! A male client can walk out of your business having experienced a premium facial treatment in a short amount of time, and see immediate results of rejuvenated, firmed, and moisturized skin (no pink colored skin or flakiness!)
Male-friendly treatment – The Repêchage Lamina Lift™ Mask
For a really express treatment, the Repêchage Lamina Lift Mask™ is ideal. The article discussed how men "don't want a fluffy facial treatment – it's about business." That's exactly what the Repêchage Lamina Lift™ Mask is about. This quick sheet masked can be applied onto the skin and left on for 10-20 minutes. He will feel de-stressed, de-puffed and instantly refreshed after experiencing this quick treatment.
What are your favorite facial treatments to offer for men at your business? Tell me in the comments below!