Manhattanites Prep for Hampton's Season with Repêchage!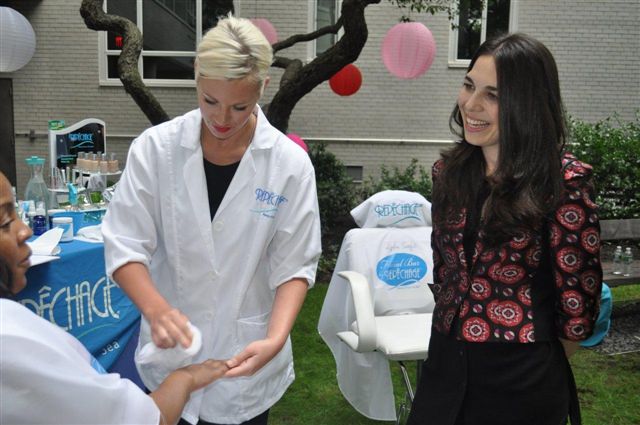 (From Right to Left: Repêchage Executive Vice President Shiri Sarfati and Repêchage Corporate Educator Lauren Streeter) 
Tuesday, June 19, 2012 – Manhattan House, NYC – The Manhattan House courtyard was in full bloom with pink and orange lanterns as the Hampton's elite gathered for the Observer Hampton's Kick-Off Party. Repêchage Executive Vice President Shiri Sarfati and her team prepped the socialites for the summer season with the Repêchage Facial Bar Concept.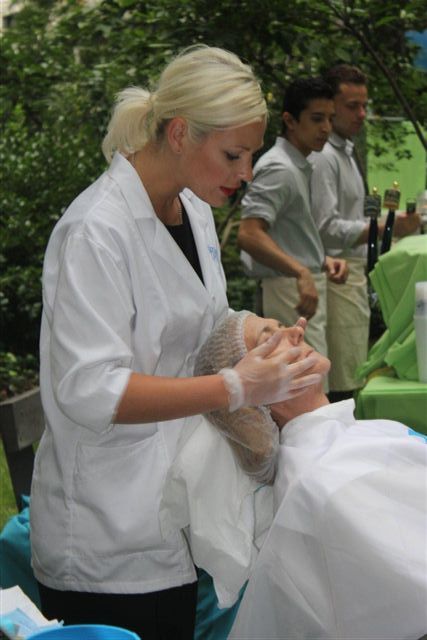 Party goers sipped on chardonnay and socialized while they enjoyed complimentary facial and hand treatments from the Repêchage staff. In just 30 minutes or less, guests were able to see fantastic, professional results before they even got to the bottom of their drink.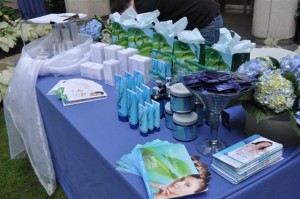 "This was such a fun event and gave us an opportunity to get consumer's skin ready for the summer season as well as showcase our newest spa offerings" said Sarfati.
People certainly left the event glowing and were gifted Repêchage Algo Mist Hydrating Seaweed Facial Spray – the perfect beach bag must have.
For a spa nearest you or to order, call toll free 1-800-248-SKIN or log onto www.repechage.com