Lydia Sarfati & Repêchage Professional Skin Care Partner with Dietl University in Poland!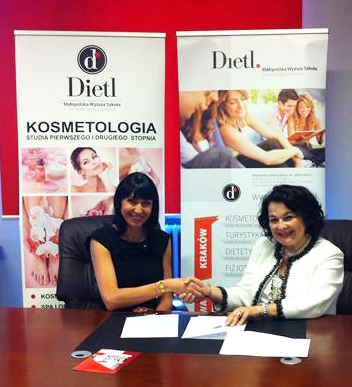 (Izabela Zaleska-Zylka, M.D., Ph.D., and Dean of Health Science Faculty, signing agreement with Repêchage CEO & Founder, Lydia Sarfati, at Dietl University in Cracow, Poland)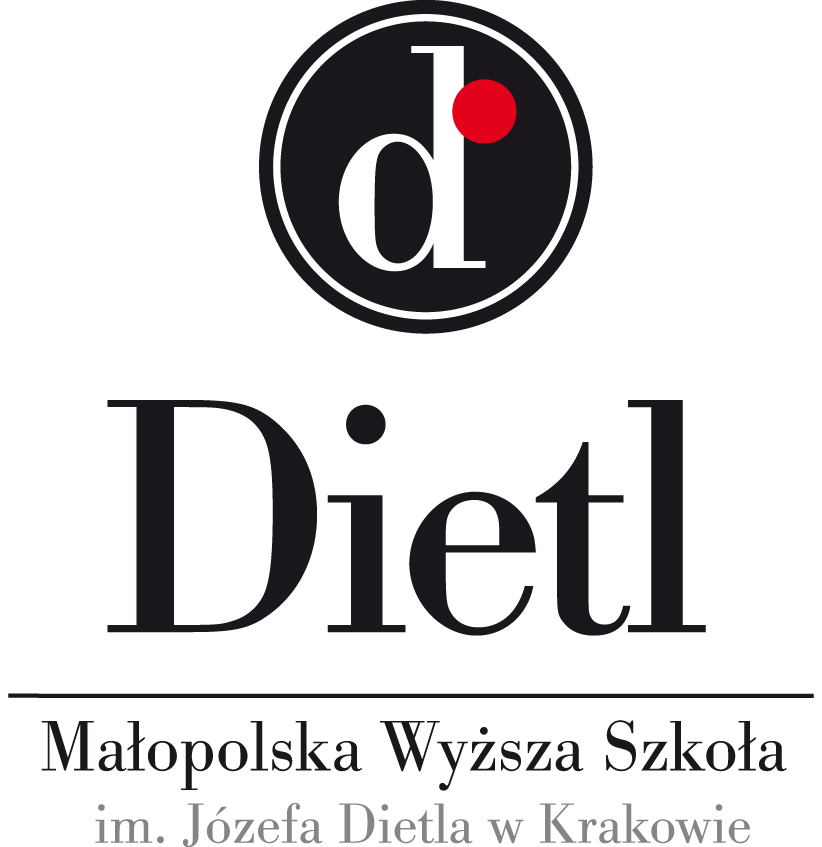 July, 2014 – Repêchage Professional Skin Care is excited to announce its new partnership with Dietl University in Poland. Repêchage products and treatments will now be incorporated into the curriculum of the Cosmetology programs at Dietl.
Dietl University currently holds two campus locations in Warsaw, Poland and Cracow, Poland. Both locations host two educational programs dedicated to Cosmetology – a 3 year Bachelor's Degree program and a 5 year Master's Degree program. It is the only university in Cracow to offer a Master's Degree in Cosmetology.
Dietl recognizes that the demand for specialists in the field of cosmetics and health and beauty care products in Poland is increasing, and that treatments nowadays are characterized by a much greater degree of difficulty than before. To be among the elite on the market of cosmetic services, it is necessary to get a good education gradually supplemented by courses and training. Repêchage aims to help Dietl produce students who will be successful within the beauty industry in Poland, by allowing students to learn Repêchage esthetic methods and techniques and provide students with a hands-on and practical approach to learning.
Being a native of Poland, and one who values education tremendously, Repêchage CEO and Founder, Lydia Sarfati, is extremely excited about this new partnership with Dietl, and is looking forward to exchange programs between Dietl University and the Lydia Sarfati Post Graduate Skin Care Academy.
Sarfati states, "To be successful in our field, education is critical. We are thrilled to work with Dietl, and have Repêchage methods be implemented into both university locations. Dietl is taking the necessary steps to create excellent estheticians, and I am excited to work together to elevate esthetic education in my home country."
For more about Repêchage, please visit www.repechage.com
For more information on Dietl University, please visit www.dietl.edu.pl
For more information on the Lydia Sarfati Post-Graduate Skin Care Academy, please visit www.repechage.com/lydia-sarfati-academy.asp
For more information on Repêchage Polska, please visit www.repechagepolska.pl
For a high resolution image, please contact Josie@repechage.com