The Hunt is On! Finding the Perfect Spa Job for You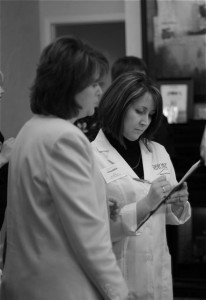 There are many different kinds of salons, spas, as well as alternative career paths that possess both pros and cons in determining what job is best for you. The majority of esthetics jobs posted in the newspaper or online are either a hair salon with one facial room or a freestanding day spa. In either case, the skincare business is underdeveloped or non-existent. This opportunity is excellent for a seasoned esthetician looking for more ownership of her business. Often times, the owner comes from a hair background and will hand over the control of the spa business. To be successful in this position, the esthetician needs to know more about the business of skin care than how to deliver a fabulous facial.
First, you will be responsible for choosing a product line, ordering retail, and monitoring inventory. I suggest you create a written business plan you can present your employer. Break down the cost of each treatment and gross return for the purchase of each treatment and kit. Likewise, compare the investment in retail with the return. As much information you can give about how much money the salon will make will alleviate the fear of investing in your skin care business.
More importantly, you will be responsible for developing the business from scratch. A seasoned professional with an established clientele will have a head start. However, it is still essential for an esthetician walking into a new spa or a 1 facial room salon to know how to market themselves and build their clientele. Having ownership of a salon's spa business can be very lucrative. However, taking such a role could mean struggling for a few months until the business is fully developed. It is wise to have a year's savings to supplement your income in the meantime. To be successful in such an environment, this esthetician needs to be someone who is a leader and an excellent communicator.
As a rule, if you are shy and reluctant to toot your own horn or are an esthetician just starting out in the business, you may be better suited for established multi-treatment room salons, hotel spas, and destination resorts with more structure. The Spa Director will drive the business, dreaming up marketing programs and implementing promotions. You will be responsible for expanding client services and retailing. Often times, established salons and spas will organize and subsidize continuing education programs. New estheticians should research the availability of apprenticeships and/or internships at spas in your area. Regardless if you stay at that salon or spa, you will learn a great deal from working with a seasoned esthetician about the business-side of the business while building a clientele.
Besides deciding what type of salon best matches your personality and experience, consider the other intangibles you need your workplace to provide that will enhance your quality of life. If you have children, you may look for a salon that will provide flexible hours. If you are single, you may need benefits such as health insurance or a 401k plan. When interviewing, ask prospective employers about how they can compensate you beyond salary, commission, and bonuses. Is there are a product discount or an education budget? Is there a spa marketing program and do they have plans for improving the facilities? What are the opportunities for growth and what is the possibility for working part-time?
After several years behind the chair, you may feel like you want to seek more challenges. The esthetics profession offers several career paths. You may decide you would like to open your own salon. Perhaps you would enjoy teaching, as either a per diem educator for a manufacturer or distributor or in an esthetics school. You could even open your own school. You may want to work for a manufacturer directly as the Director of Education or in a sales capacity. Spa consulting and beauty journalism are other avenues for career development.  The possibilities are endless.
Regardless of what direction you see your career taking, one thing is certain. Esthetics is a growing industry and a rewarding career. Envision what you want out of your career and make it happen. I wish you much success in reaching your professional goals.
Recommended Reading: Success at your Fingertips: How to Succeed in the Skin Care Business