London Just Got Brighter…Lydia Sarfati Launches New! Repêchage Biolight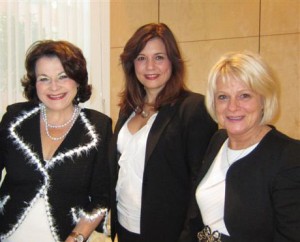 (from left to right: Lydia Sarfati, Susan Vindics, and Val Cooper)

Monday, September 12 – St. Martins Lane Hotel, London – Lydia Sarfati, Repêchage CEO and Founder, and Susan Vindics, Repêchage National Business Development Manager, travelled to London for the reveal of the latest in skincare brightening technology, Repêchage Biolight, in a two part event.  The two welcomed press and salon and spa professionals with Val Cooper, Managing Director of Repêchage Europe.
The first launch welcomed salon and spa professionals from the UK, Dubai, Malta, and Ireland with a morning brunch.  Sarfati revealed the breakthrough skincare science behind the new range as well as a special demonstration of the professional skincare treatment, the New! Repêchage Biolight Miracle Facial with Glyco-Sea Glycolic Peel.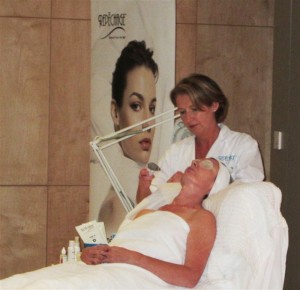 Sarfati hosted an afternoon tea later that afternoon for the London press. In a condensed format, Sarfati divulged the nuts and bolts of the Repêchage Biolight range as well as the Repêchage Biolight Miracle Facial with Glyco-Sea Glycolic Peel.
"There has been a lot of work and research that was put into this new collection and I wanted to reveal the breakthrough technology in person," said Sarfati of crossing the pond for the event, "I was ecstatic that London was just as excited as I was."
Repêchage® is offered at top spas and resorts around the world. To locate a spa nearest you or to purchase online, log onto www.repechage.com or call 1-800-248-SKIN(7546).
Repechage Europe log onto www.repechageuk.com or call 0800-731-SKIN (7546)