International Spa Trends & New Spa Concepts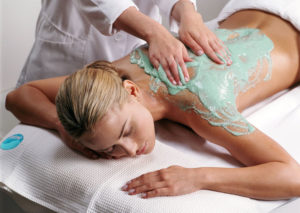 For me, international travel is not only something I do for fun, but it is part of the job description. While racking up those Frequent Flyer miles, be it for business or pleasure, I relish the opportunity to explore spa and skincare trends at different ports of call. It helps to keep me abreast on the latest trends and educate me on where the industry is going.
One of the biggest trends I've noticed during my travels is the importance of Spas to hotels in attracting guests. Hotels are spending more money to design ultra-luxurious spas because travelers have become more spa-savvy and increasingly make travel plans based on the proximity and quality of spas. Consumers who were introduced to Thai massage at their favorite day spa are choosing to go to Thailand for the real thing. In fact, the travel industry has seen a proliferation of international "Spa Tours" in recent years and views the demand for spa services by travelers as one of the fastest growing segments of the industry.
Massage continues to be the number one treatment at international Spa Resorts. Many are featuring treatment rooms where couples can go together to enjoy treatments such as tandem massages.
In addition to couples rooms, privacy and spa experiences tailored for the guest are in high demand. Communal spa areas are out and in-room or private cabana services are in.
Facials are a close second to massages in popularity at international spas. However, clients are not seeking dermabrasion facials at these resorts. Aggressive treatments with Glycolic Acid or Micro-Dermabrasion may be popular at Medical Spas at home, but when men and women are on vacation, they are choosing treatments that will not prohibit them from enjoying the sea and sun. They do, however, opt for hydrating, anti-aging treatments that are high-touch and ultra-pampering.
The new Spa Resort is more than just a hotel with a spa in the basement. They feature world-class spa cuisine, nutrition classes, and spa cooking classes. Personally, I see Spa Cuisine, as a way of eating and dieting, becoming increasingly mainstream here in the States.
Furthermore, these Spa Resorts encourage exercise and healthy living, much like Destination Spas. However, they promote endurance building activities such as yoga, which relax guests on holiday compared to high-impact, rigorous activities such as mountain biking or running.
Speaking of Yoga, Eastern themes continue to influence spas overseas and in the U.S. Likewise, the spa industry is influencing Asian countries itself. One large area of growth is the opening of the Chinese market to western companies and traditions.
So, you may be wondering what you can do with all of the information you have gathered on international spa trends from reading publications such as this and your experiences during your own travels abroad. I encourage you to explore how you can incorporate some of these trends. For example, if you manage a day spa in a beach town, you may choose to forgo offering Micro-dermabrasion in lieu of more gentle treatments as spa resorts do. Perhaps, you might want to tweak your spa menu or offer a Spa Cuisine cooking class.
Our industry is constantly evolving. By monitoring international trends and looking for ways to incorporate these trends in our own businesses, we too can continue to learn, grow, and remain successful.