Repêchage Prepares to be Incorporated into The International College of Aesthetics Curriculum in all Locations
Lydia Sarfati, CEO and Founder of Repêchage is teaming up with Isabel Calleros, consultant /Esthetician and Esthetics School Owner to recreate her curriculum, originally developed in 1997 with National Aesthetics Institute. The school will incorporate Repêchage treatments and products into their salon, spa and clinical program.
The pair was destined to find themselves working together after Calleros first attended an education class in 1983 led by Lydia Sarfati. Years later, they are reuniting to bring superior education to the next generation of estheticians. The partnership is off to a great start after Lydia's visit to Arizona to present for a group of salon owners and estheticians from the area. Upon reflection, Calleros said, "One of the things I like about Lydia is no matter if there is one person or 1,000, she is a dynamic motivational speaker and gives estheticians a new view on their career. She was very well received."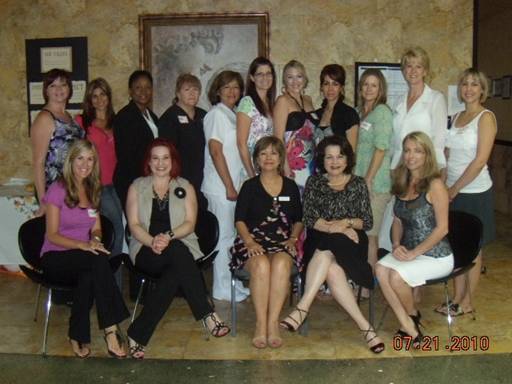 The International College of Aesthetics is proud to be launching "the next generation of Aestheticians" with this new Repêchage filled curriculum. This is the first school in the country to have the curriculum approved by the Arizona Radiology board, the Cosmetology board, and the first cosmetology school in the country to have matriculation with the University of Phoenix.
The program is 750 hours in total and can already be found in four schools, located throughout Arizona, Texas and New Mexico. The 750 hours are broken down into 320 hours focusing on salon and spa education, 320 hours on medical esthetics and 150 hours on laser training and accreditation. With the goal of opening 25 additional schools throughout Arizona, New Mexico, Texas, Oklahoma and Florida, and an extensive curriculum to boot, Lydia and Isabel are expecting great success in shaping a generation of knowledgeable aestheticians.
The students will also have the opportunity to participate and volunteer in the "Look Good Feel Better" program, a non-profit organization that provides pick-me-up makeovers to cancer patients. With oncology esthetics training and a Medical Director overseeing the program, The International College of Aesthetics is set to reach a high status in aesthetics schooling.
As the first program of its kind, Lydia and Isabel are constantly at the drawing board seeking out ways to raise the bar of education for the "Next generation of Aestheticians."
For more information on Repêchage® or for a Repêchage® spa near you log-on to www.repechage.com or visit here Professional Skin Care Products or
call 1-800-248-SKIN. For more information on the The International College of Aesthetics visit www.intlacademy.biz.