How To Get Your Feet Pedi-Perfect For Labor Day!
As the long weekend rapidly approaches, you are all probably making plans to be near the beach or attending a friend's BBQ to bid adieu to summer, but summer is not over yet! Just as you did for the first weekend of summer, the last weekend in summer deserves the perfect pedicure! Below, find a How-To for the Kanshi® Welcoming Foot Cleansing Ritual. This tropical-treatment is as fruity as the Pina Colada you'll be sipping this weekend with scents like coconut, mango, and mint!
1.)   First, refresh your footsies with a spritz of the Kanshi® Instantly Refreshing Foot Spray! Infused with Triple Mint, Horse Chestnut, and Lemon Myrtle, this spray will help cut down on foot odor and re-energize tired feet.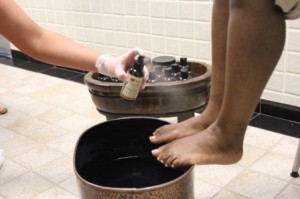 2.)  Scoop-up some Kanshi® Salted Mango Hand and Body Scrub or the Kanshi® Salted Coconut Scrub to exfoliate rough edges from all those days spent in flip flops! Gently massage your scrub of choice into your calves, feet and soles to achieve the perfect polish!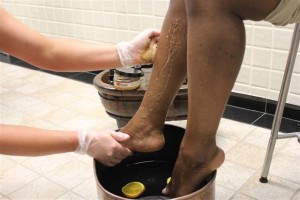 3.)  Smooth on the Kanshi® Triple Mint Hydrating Foot Masque, its Lemon Myrtle and Triple Mint formula will help to cool and soothe feet while softening callus buildup. Once applied, wrap feet in Mylar or plastic then kick back and relax as the masque soaks up the stress!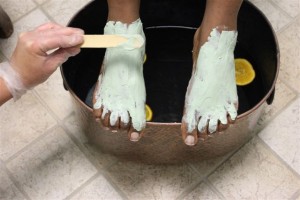 4.)  Continue this luxury treatment by using some warm towels to remove the masque.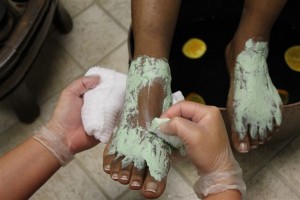 5.)  Once the masque has been removed, slather on Kanshi® Triple Mint Nourishing Foot Cream and give yourself a wonderful foot and leg massage.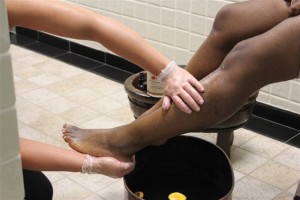 Ta da! A perfect-pedi!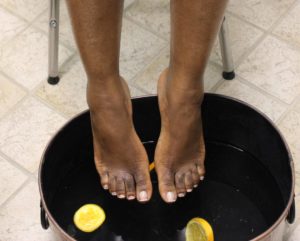 So put your best foot forward this Labor Day Weekend with the Kanshi® Welcoming Foot Cleansing Ritual! Have a wonderful and safe weekend!
For more information on Kanshi, call 1-800-248-SKIN or log on to www.kanshibeauty.com