How to Create a Window Display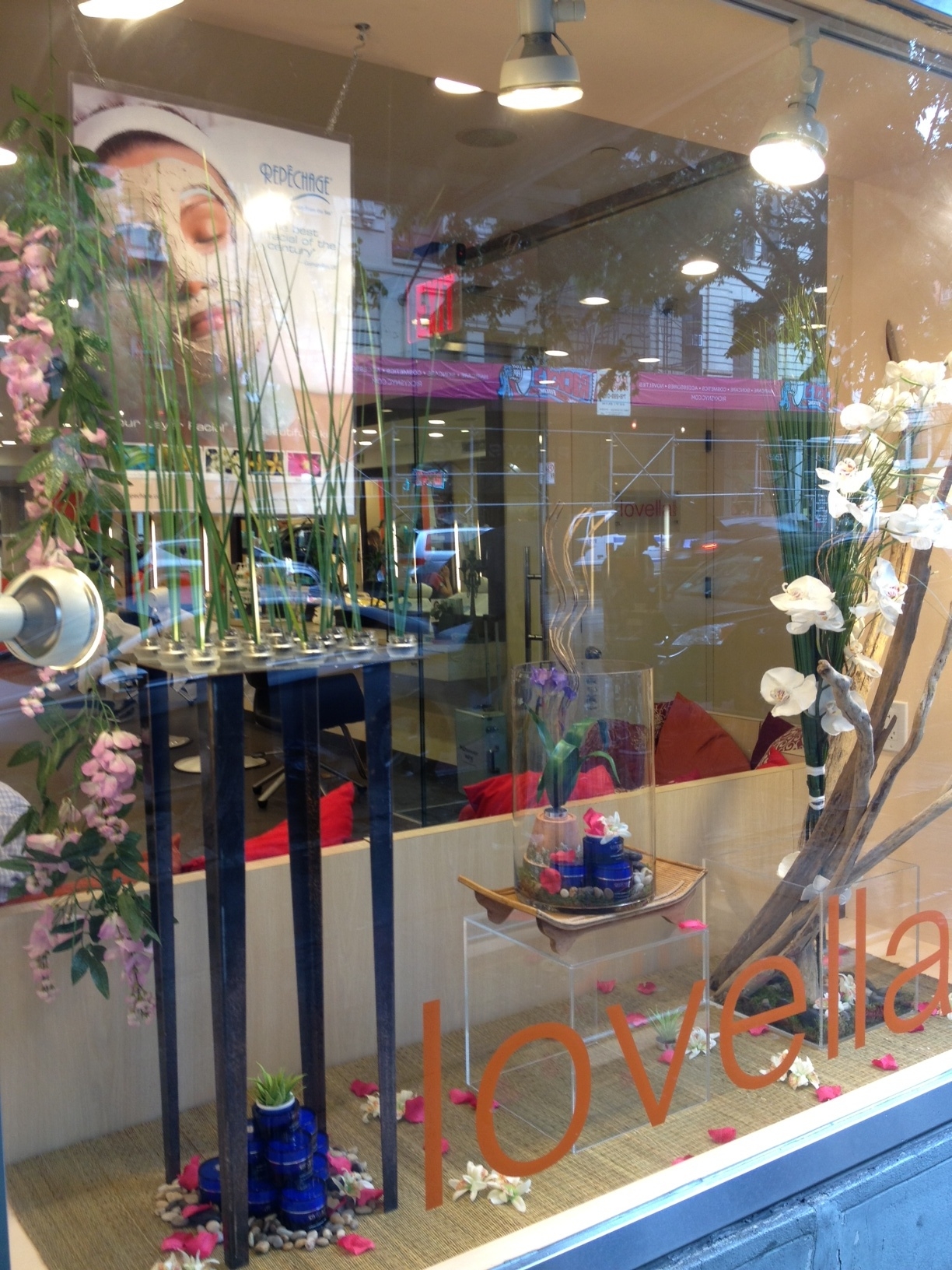 (A window display at Lovella Salon in New York City)
Just this past week, I was walking through the mall with my husband, and I noticed the most gorgeous window display in front of Neiman Marcus. A beautiful black and white theme, beautiful lighting, and Chanel shoes were prompted in the window for all to see. Not only did witnessing this beautiful display catch my eye, but you can bet it had me walking through their doors! Even if you don't have the budget of a department store level window display, you too can create interest and excite those who pass by your salon or spa. Here are some tips on how to create an eye-catching window display at your business.
Keep it seasonal – Just as Neiman Marcus highlights shoes for the new season, you want to keep it seasonal as well! Halloween is the around the corner, and both Thanksgiving and Christmas will be here as soon as you know it! All are opportunities that create a new, exciting display. Embrace the bold colors of each season, incorporate bold shapes, and even try to create a unique theme within your display to catch people's attention.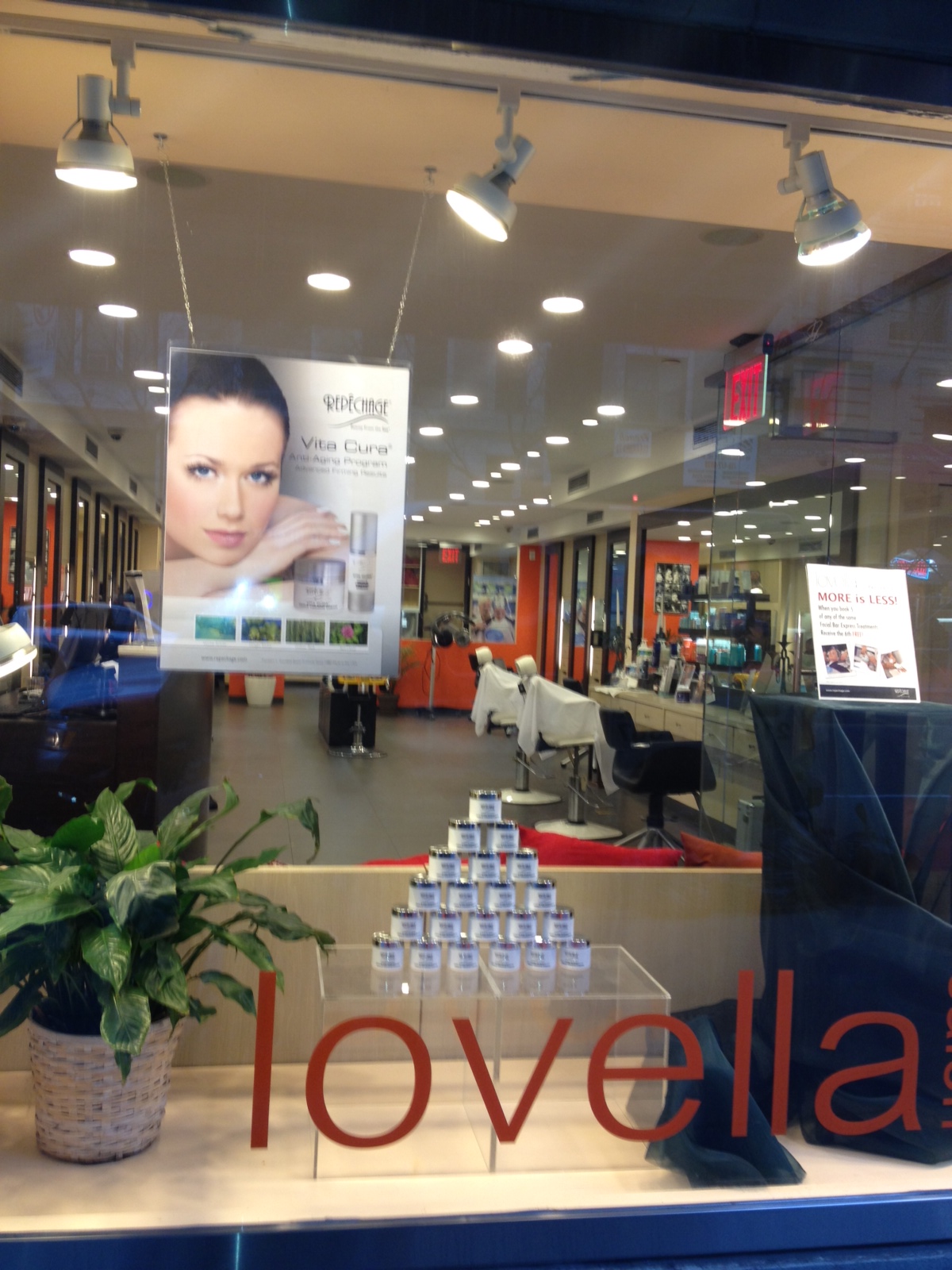 (Repêchage Vita Cura Triple Firming Cream is the focal point in this window display)
Display what is currently on promotion – A window display should of course be enticing, but be smart in what you choose to display. You want to create a focal point at the eye level, and the products you have on promotion should be it. Doing so communicates your promotions to outsiders, and helps to create conversation for new clients who walk in the door.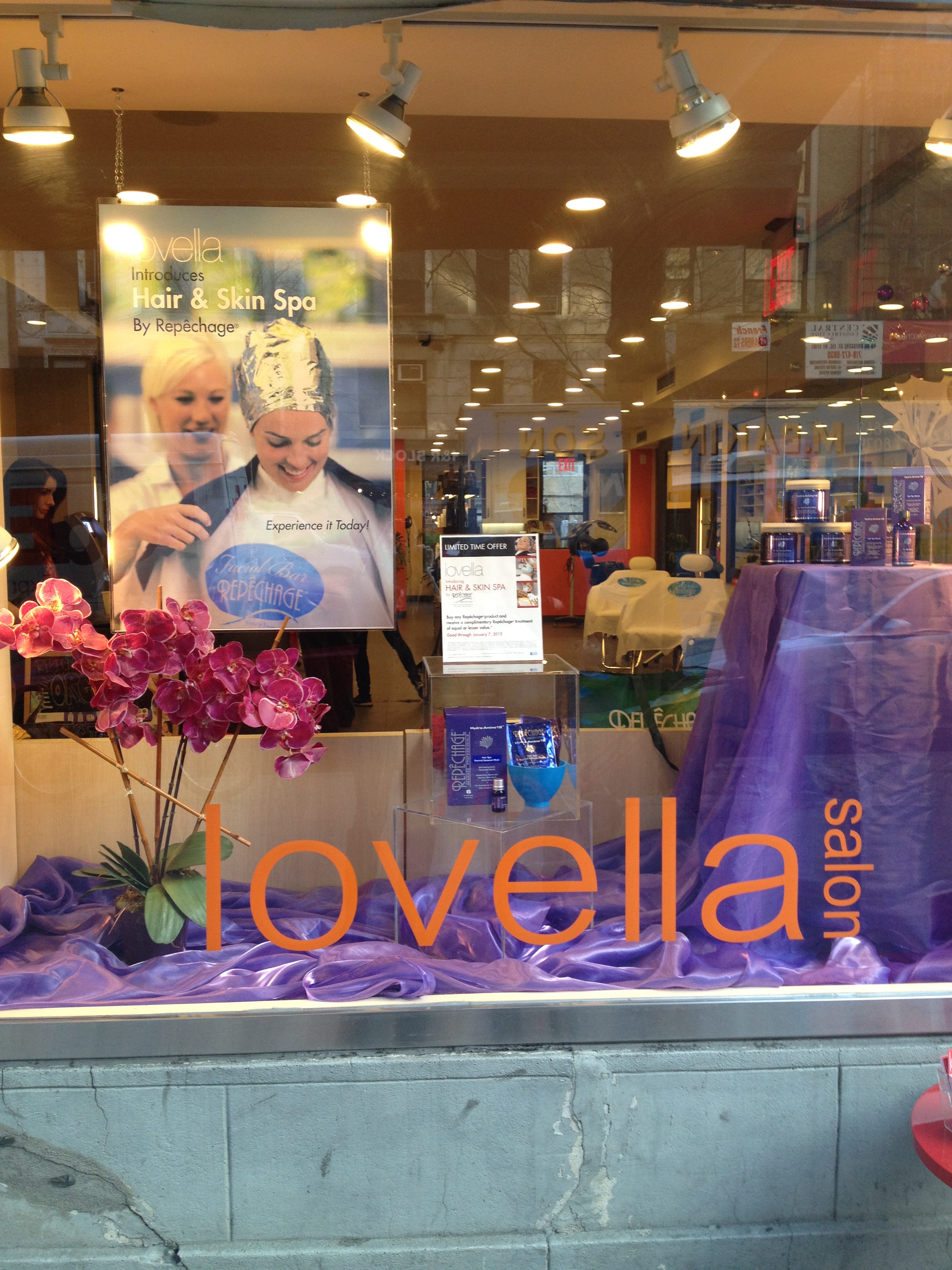 ("Hair & Skin Spa" – Highlighting that their business offers both hair & skin services)
Stick to your culture – If you are a super high end salon, your window display must reflect this. You can hire a professional free-lance designer to take over the job and coordinate accordingly. However, if your salon/spa is more laidback, take on the project yourself. One inexpensive, easy tip is to purchase translucent poster cases that you can display on the window and switch out. This also benefits the inside of your salon as you can have one poster facing the inside for customers to see. Talk amongst your staff, put your heads together and think of some ideas on how you can coordinate a display that also relates the culture of your business.
Remember to think of your window display as your personal billboard that you want all to see. In order to gain the attention of those texting, chatting on the phone, and surrounded by distractions, you must put some effort into it. Keep your display balanced, clean and clutter-free, bring out your inner Monet, and have a little fun with it!
Have tips or beautiful window display images to share? Post in the comments below!