Here Comes The Bride – Into Your Treatment Room!
With Memorial Day on the horizon, summer has officially arrived, aka "wedding season". Soon your salon or spa will be filled to the brink with brides and bridesmaids primping for the big day. Want to be sure you don't run into any "bridezillas" this season? Make sure your clients have a plan of action leading up to their big day!
Day 14- Two weeks out, your brides are going to start feeling the pressure. What do they need? A trip to the spa! A hot stone massage uses pressure points and variations in temperature relaxing muscles and melting away stress. A relaxed bride is a happy bride.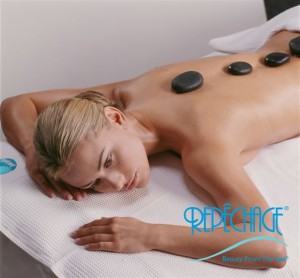 Day 10- Have your client come in for a test drive. If you are going to be doing your client's hair and makeup for the big day, this is the time to figure out what she likes and what she doesn't like so when its show time your staff knows exactly what their plan of action will be. If they are looking for a sun kissed glow, this is also the time to do a trial spray tan. Your client can decide what shade she is going for and this will leave enough time for fading before the wedding in the event of a mishap.
Day 5- Get them in the spa for a professional seaweed facial today. Be sure that you block off enough time to consult with your bride to make sure you select the most appropriate treatment. Now more than ever you need to be sure not to irritate the skin. Choose a facial that does not include extractions, gentle exfoliation and hydration are all you need now!
Day 4- Give them their glow! Provide them with the spray tan you tested so that you and the bride can know you will be happy with the results.
Day 3- Today is mani-pedi day. Go for an anti-aging hand treatment which will provide extra moisture than a standard manicure, after all, her hands (particularly the left hand) are going to be a focal point. As far as colors go, suggest a classic, understated color. Nothing too bold on the big day.
Day 1- You have a cool, calm and collected bride. When the big day arrives everyone will float seamlessly through their hair and makeup appointments without any hiccups. Your bride-to-be will thank you for relieving some of her stress and for all her pre-wedding prep!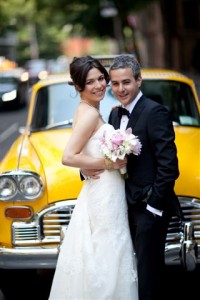 (my daughter Shiri on her big day! Photo credit: Shira Weinberger Photography www.shiraweinberger.com)
Do you offer special bridal packages at your spa? Tell us in the comments below!