Get Connected – How Social Media Sites Fuel Your Spa Business
Let's face it, today almost everyone has a smart phone. All your customers have to do is turn on their phone to see that their best friend just checked into ABC Day Spa, thus ABC Day Spa just got an instant spa recommendation! In this industry of "high touch" you have to get "high tech"! If your not connected your spa will miss out!
With so many different forums out there, it can be hard to decide which websites to use for your businesss. I recommend getting engaged in more rather than less. Each different social media platform serves it own, unique purpose and you can make them all work for you.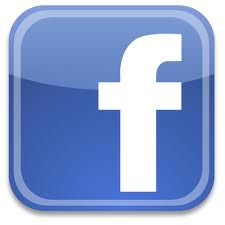 Facebook
An oldie but a goodie! I rarely go anywhere without "checking in" to my favorite restaurants or posting pictures of me and my staff at various beauty tradeshows. How does this help your business? Facebook is all about keeping your client's up to date with what you are doing at your salon or spa. This is a great place to let your client's know about upcoming specials, events or information about new products or services. This is also a great way to get your clients involved, let them know you have a facebook page and encourage them to post pictures of themselves post-haircut or post-facial! Facebook is a great way to show future client's how much your current clients love your services. As always, be sure to monitor your page closely, remove any bad reviews and then address the problem internally to be sure all of your clients are satisfied.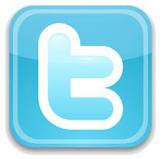 Twitter
I love twitter for so many reasons! This is where you can tell your client's what you're up to at every minute of the day. On facebook, you don't want to bombard your fans, twitter followers expect to be bombarded. Tell your followers about sales that are going on, who is on staff that day, and if your esthetician has some down time, have them answer skin care questions live on Twitter!
This is also a great place for your PR efforts. I recommend following all the local journalists and news stations so that you are up to date with what is going on in your area. If you have an event coming up, ask them to re-tweet the event! It is FREE advertising and it reaches your local area. When tweeting events don't forget to add hash tags either! Hash tags allow to you join a virtual conversation. If you click your hashtag once you've tweeted, it will show you all of the other tweeters who used the same tag! #beauty #skincare #yourtownhere are all great ways to get the local's attention!
Youtube is your salon's own personal TV station! You can do how-tos, products you are currently obsessed with, anything you want your client's to know! This is a great way to create your spa's atmosphere; it gives your salon or spa a personal touch! You can even add videos of your client's getting spa services or before and after shots, the possibilities are endless! Once you have posted a video to youtube, don't forget to share the video on your other social media platforms to increase the number of viewers!

One of the latest and greatest of the social media world! Pinterest is where you can visually strut your spa's stuff! Create pin boards of the interior of your spa, your spa services and spa events! Be sure to add the link to your website, this way, if someone shares one of your pictures of your spa, everyone will know where it was taken! How does it help your business? It creates awareness. It gets people talking about your salon or spa, about the beauty that you create. It's all good!
Some categories you could have for your pin boards:
Facials We Love
Facial Bar
The Spa
Manicures & Pedicures

The latest from the Google Powers That Be, Google+  launched in late June of 2011. "Google Search Plus Your World" is the next evolutionary step in determining what is relevant to personalized search queries in that individual's search results are greatly influenced by their circle of friends. Add the Google+ icon to the bottom of your spa services on your website. This way, customers are able to share their favorite products and services with their circle of friends creating virtual product recommendations.
Google+ "Hangouts" can also be a great tool for your spa. Consumers and Professionals can chat real time about their skin care questions with your skin care specialists. Client can't get into the spa but they want to speak in person? Start a Google+ "Hangout" and the problem is solved! If you don't another spa will!
So get connected!
What is your favorite social media site and why? Tell us in the comments below!