Flash Cosmetics – Cosmetic Ingredients and Treatments for Immediate Results
A little tuck here a little nip there is no longer just for the ladies of Beverly Hills! With plastic surgery becoming more readily available to the average person, it seems Botox®* parties are becoming as mundane as putting on your mascara. Soccer moms are trading in their well-being just to see that minimal-effort, instant-fix. But how do you convince your client's that your professional facial treatments are the best option for them now and in the long term? The answer is "flash" cosmetics – treatments and products that provide instant results and you can offer them in your spa.
Most of us know by now that dehydration can cause fine lines and wrinkles on the skin, so in the spa, provide your clients with deeply hydrating facial treatments. Express lift facial treatments for dry skin formulated with Codium Tomentosum Seaweed provide in-depth moisturization that helps instantly "lift" out lines and wrinkles while providing long term benefits. It helps fill the skin with moisture, giving it a more youthful and glowing appearance as soon as the treatment is finished.
But with injectables here, there and everywhere – we can't just stop at moisture. We need to use high-tech ingredients that are going to really make your clients say, "wow!" Hexapeptide-8, also known as Argireline® Hexapeptide, is the first peptide targeting expression lines, it is truly incredible. Laboratory studies show that it is a potent alternative to Botox® – no needles necessary!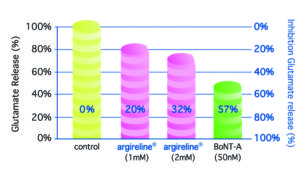 3D Almond Biopolymer derived from almonds is also an incredible natural ingredient. It actually creates a "net-like" structure to help "lift" out lines and wrinkles for up to 6 hours! This advanced technology utilizes cross linking, or biopolymerization of almond protein to create a three dimensional (3D) network on the skin. When using an anti-aging serum formulated with this ingredient, you can apply it to areas of concern during facial treatments or apply it to the whole face to give your client that extra-boost of youth!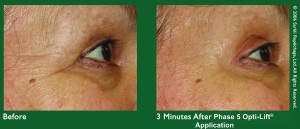 "Flash" cosmetics are the future of our industry. If we want to continue to provide clinical results for our clients, we have to keep up with the latest innovations to keep them happy now and in the long run!
(Botox® is a registered trademark of Allergan Inc.)