Facial Treatment Spotlight: The NEW Repêchage Peel and Glow Facial
Looking for a new treatment that all skin types can benefit from to add to your spa menu? Learn about our newest facial treatment, recently featured by American Spa Magazine, that combines a cream facial peel and seaweed and peptide sheet mask: the Repêchage Peel and Glow Facial.
What makes the Repêchage Peel and Glow Facial unique?
Designed to provide deep exfoliation, hydrate, and brighten the appearance of skin, Repêchage's Peel and Glow Facial treatment features the Repêchage Biolight™ Luminex Mask and the Repêchage Triple Action Peptide Mask.
While glycolic peels were typically used in the past to help treat hyperpigmentation and uneven skin tone, they can be irritating to sensitive skin types. The Biolight™ Luminex Mask is a clay-cream based mask that combines AHA's with deep cleansing kaolin clay to get a facial peel effect without potential irritation. This cream peel is followed with the Triple Action Peptide Mask, a power-packed sheet mask that combines multiple peptides and pure seaweed extract, to help hydrate, firm, and brighten the skin's appearance.
Who is this facial treatment for?
All skin types
What are the benefits of this facial?
Brightens and evens the appearance of the skin
Reduces appearance of hyperpigmentation, including dark spots & age spots
Exfoliates and moisturizes
How frequent should this facial be performed?
Once a week for 6 weeks then monthly.
What is the protocol for the facial?
This 45 minute treatment can be completed by following these steps: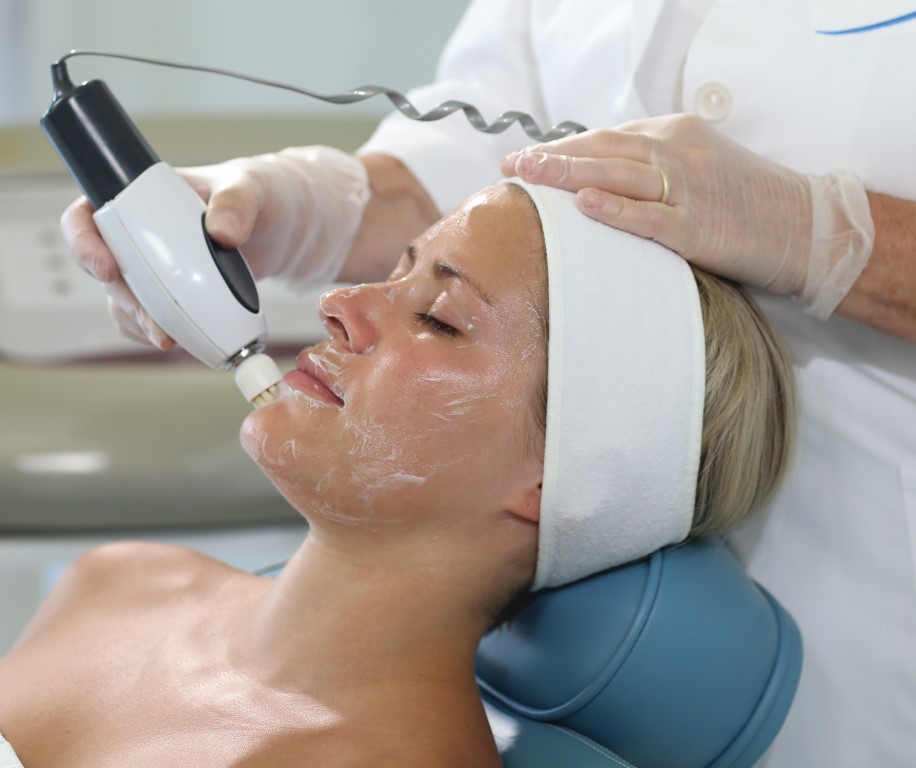 (1) After removing eye make up with Opti-Cleanse Extra Gentle Non-Oily Eye Makeup Remover, cleanse skin with Hydra 4® Cleanser. Use a mechanical brush to further help with removal of make-up. Remove any excess with cotton saturated with warm water, and pat dry.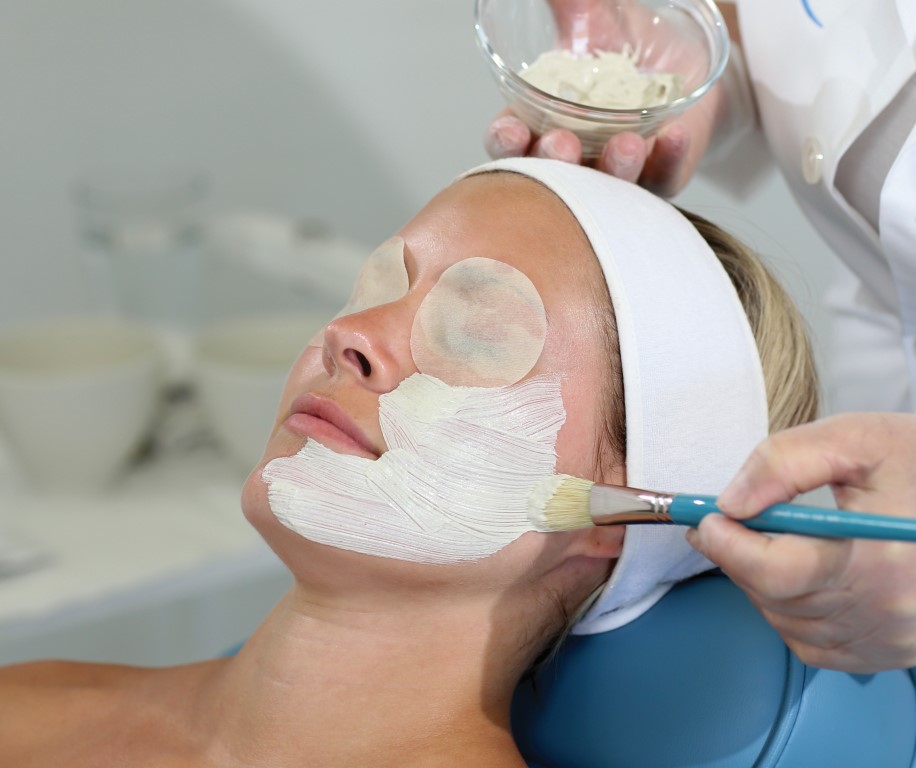 (2) Deposit contents of Biolight™ Luminex Mask packet into a glass bowl and apply with brush to face, neck and décolleté area. Leave on 10 minutes before removing with mummy mask, and pat dry.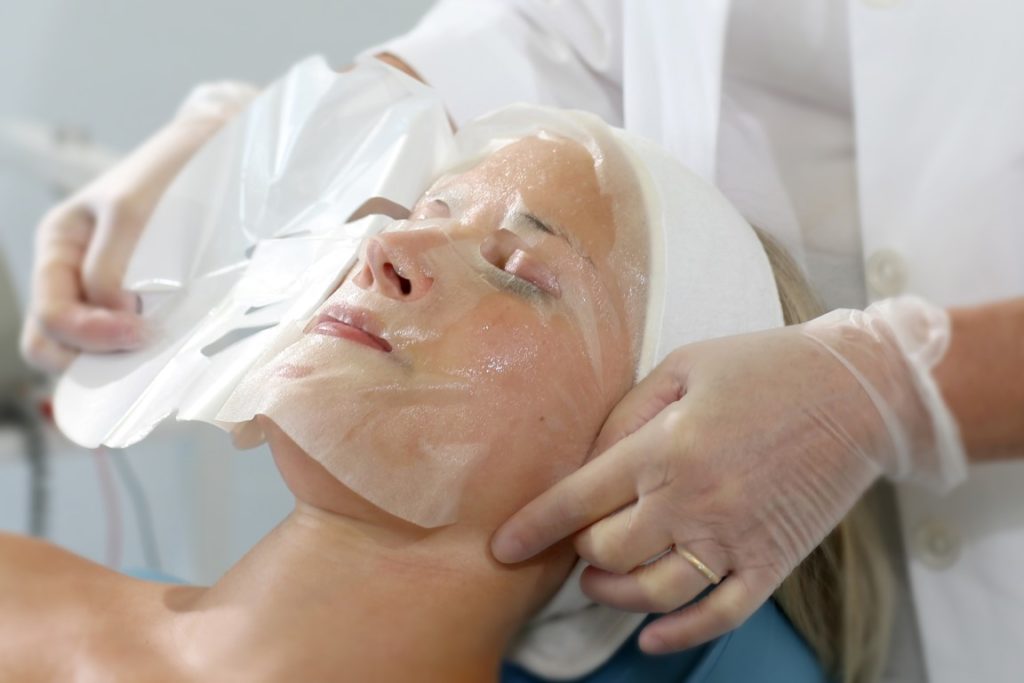 (3) Apply the Triple Action Peptide Mask to your clients face. Once mask is in place, peel off paper backing at the notch and discard. Adjust mask to fit tightly to the contours of the face and leave on for 10-15 minutes. Added bonus: Use Galvanic Iontophoresis Current for seven minutes, then leave mask on for additional five minutes.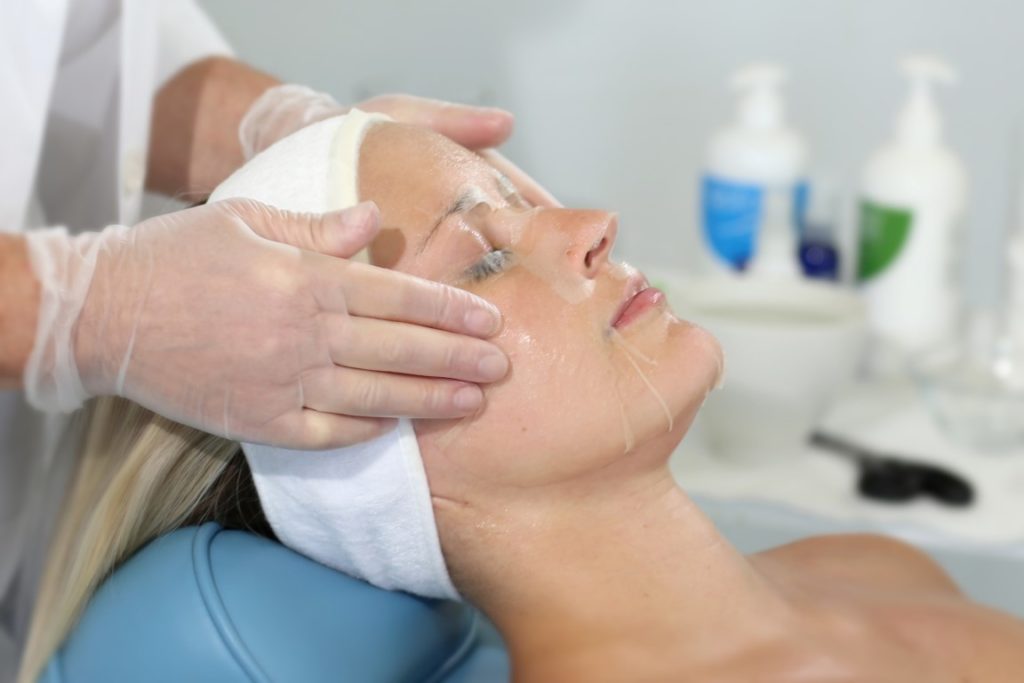 (4) Remove the Triple Action Peptide Mask and proceed to perform a 10 minute facial massage to work in the rest of the peptides, seaweed, and botanicals from the mask into the skin. Incorporate Effleurage, Petrissage, and Tapotement for an added boost.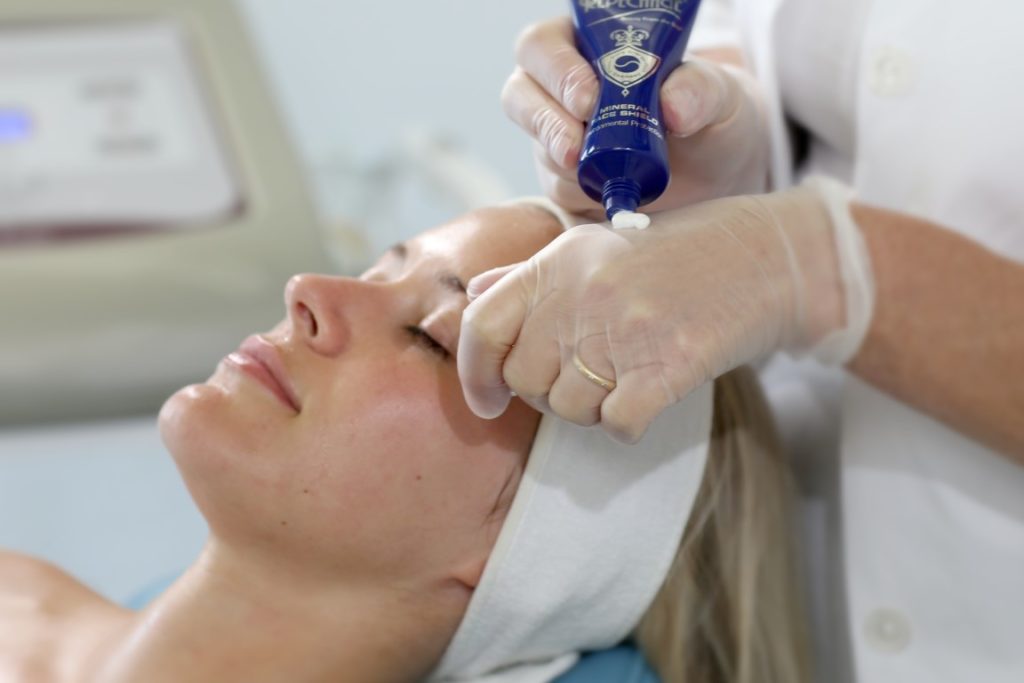 (5) To finish, apply the Mineral Face Shield® to the face for complete protection.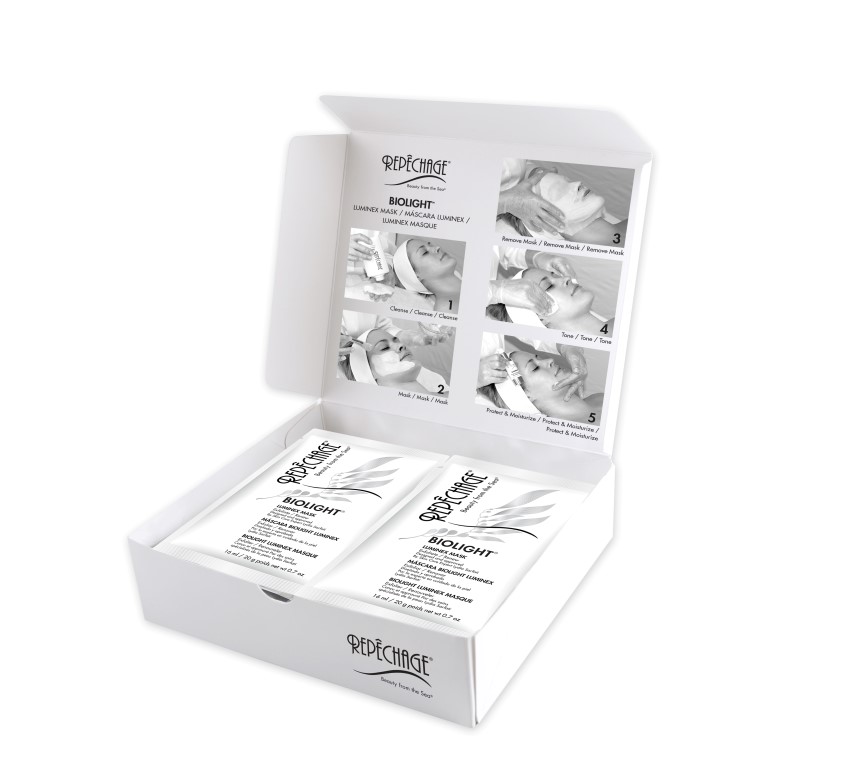 The Cream Facial Peel – Repêchage Biolight™ Luminex Mask
The Biolight™ Luminex Mask box contains 12 packettes of pre-mixed and measured masks, ready to use alone or incorporate into other services.  This luxurious, pearlescent soufflé cream peel mask contains Glycolic Acid (AHA), Fruit Acid, Kaolin Clay and other botanicals to deep cleanse, gently exfoliate and reduce excess oils.  Exclusive Repêchage® Laminaria Digitata seaweed filtrate, combined with other seaweed extracts including Spirulina, help to moisturize and reduce the appearance of fine lines revealing brighter-looking skin.
 KEY INGREDIENTS:
Laminaria Digitata & Ascophyllum Nodosum – Sea Plants: Moisturizing seaweeds that are also natural sources of 12 vitamins including B12, C, E, K and Beta Carotene, 18 amino acids, and 42 trace elements.
Spirulina: A type of cyanobacteria (also known as blue-green algae), which is free floating and forms mats in aquatic environments. It contains very high levels of protein. It is also a leading source of natural carotene, Vitamin E, Zinc, phycobiliproteins and essential amino acids.
Pelvetia Canaliculata Extract: A brown algae found attached to rocks of the upper intertidal rocky shores in the eastern Atlantic Ocean that helps to brighten the appearance of the skin.
Glycolic Acid: This Alpha Hydroxy Acid (AHA) promotes exfoliation on the surface layer of your skin, revealing a smoother surface that helps improve the skin's appearance and reduces the appearance of wrinkles.
Kaolin Clay: Natural clay that helps absorb excess oils without drying, and can reduce the appearance of redness and irritation.
Chamomilla Recutita (Matricaria) Flower Extract: Extracts made from the daisy-like white and yellow heads of the Chamomile flowers that helps to calm the appearance of the skin.
Glycyrrhiza Glabra (Licorice) Root Extract: Ingredient known for brightening the appearance of the skin.
Salix Alba (Willow) Bark Extract: Extracted from the white willow tree. Helps with mild exfoliation of dead skin cells to reveal a more youthful looking complexion.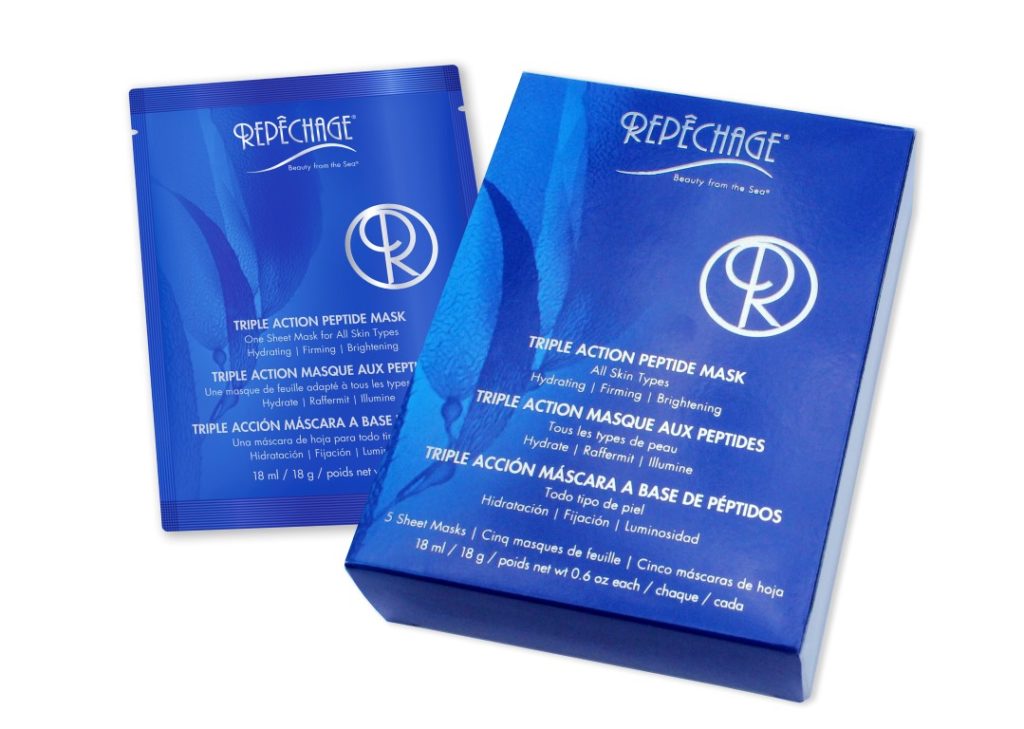 The Seaweed and Peptide Sheet Mask – Repêchage Triple Action Peptide Mask
This soft, cooling mask can be used any time, combining the hydrating and revitalizing benefits of seaweed with renewing peptides to drench skin in replenishing moisture. Skin will look appear more hydrated, brighter, and firmer. Each box contains 5 sheet masks, individually wrapped for maximum potency and freshness.
 KEY INGREDIENTS:
Palmitoyl Tripeptide-1: Reduces the appearance of wrinkles.
Palmitoyl Tripeptide-5: Helps skin look and feel smoother.
Palmitoyl Tetrapeptide-7: Helps to reduce the appearance of fine lines and wrinkles, makes skin look and feel firmer.
Acetyl Hexapeptide-8: Has a water-binding property that helps reduce the appearance of wrinkles.
Laminaria Digitata (Seaweed): Our keystone seaweed filtrate created by our proprietary method of extraction that provides moisture-binding properties and is a natural source of 12 vitamins including B12, C, E, K and Beta Carotene, 18 amino acids, 42 trace elements, essential fatty acids and Alginic Acid.
Aloe Barbadensis (Aloe Vera) Leaf Juice: A moisturizing ingredient that contains over 200 nutritional substances, including 20 minerals, 20 amino acids, 12 vitamins and enzymes.
Prunus Amygdalus Dulcis (Sweet Almond) Seed Extract: A biopolymer of sweet almond proteins. It forms a continuous, elastic and smooth film that is known to allow a visual and perceptible decrease in the appearance of wrinkles and fine lines. Helps to smooth the skin.
Chrysin: A natural compound isolated from honeycomb that helps to brighten and add luminosity to the skin.
 Have more questions about our newest facial? Leave a comment below, visit pro.repechage.com or call 1-800-248-7546!