Express Valentine's Day Spa Services – Smolder In A Snap!
For Valentine's Day Last year, I offered 4 Tips for A Very Spa Valentine's Day.  I hope that you were able to successfully incorporate those tips into your spa, and that you plan on referring to them again this year!
This year, we've been thrown a little curve ball, Valentine's Day falls on a Tuesday! For those who will not be taking the day off of work to indulge in a day of pre-date-pampering, we are going to need some express spa services!
Offer your clients an express Valentine's Day package.  Have extra employees  on hand so that your clients can get all of their services done at the same time!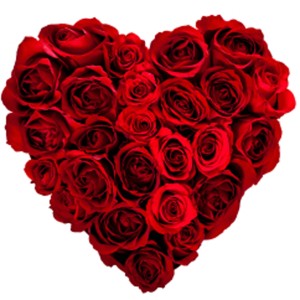 (Photo Credit: www.feelingsflowers.com)
Smolder in a Snap – Express Spa Package
Opti Firm® Eye Contour Treatment
No Valentine wants to stare into tired, puffy eyes! In just 20mins, this eye contouring treatment will help reduce the appearance of wrinkles, puffiness and dark circles. Tired eyes just don't match that sexy cocktail dress.
Kiss and Makeup
Following the eye treatment, provide your clients with a makeup service. Mineral-rich makeup coupled with a deep, red lip gloss will have your clients looking flawless and totally kissable.
Manicur-gency!
Having a full blown spa manicure is probably not in the cards for your clients in a hurry! Instead, offer a polish change with an express hand massage with a non-greasy hand cream.
Men want to look great for their date too! Just swap the "Kiss and Makeup" for a shaving service and provide a MANicure for those hard working hands.
And voila! You can have your clients in and out in 40mins or less! Your clients will be so happy that you were able to primp them in time for their dinner date, they might even book a couples treatment for Saturday! If not, at least you can get them to leave with a sensual massage oil or an aromatic candle for some post-date spa romance!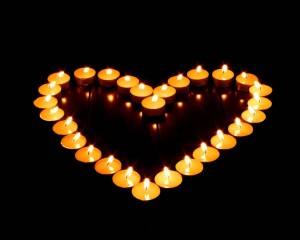 (Photo Credit: www.finkorswim.com)
How do you market Valentine's Day in your Spa or Salon?