Empire Future Professionals Expo!
Last weekend I was invited to be the head judge for the Empire Future Professionals makeup competition in Hershey, PA.  This was my second year participating and it truly is an extraordinary event.  2500 future professionals gathered for 2 days of competition, education, and excitement.
My trip kicked off with a video interview with the CEO of Empire Education Group, Mr. Frank Schoeneman, in a series he calls "Frankly Speaking."  He interviewed me on my career to inspire future pros to learn that with determination, drive and tenacity – they too can be successful.  My story will be apart of the skincare orientation for students. I hope they will be inspired!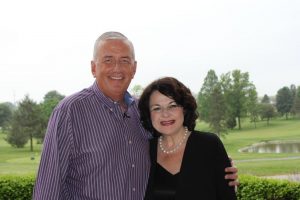 Then my daughter Shiri and I were off to judge 90 students at the makeup competition. They had 60minutes to complete a look that was more fantasy than everyday but truly showcased their artistic skills and creativity.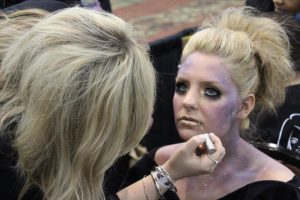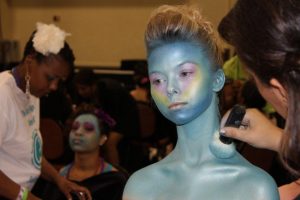 Kristin Collins would later win the winning look below! Congratulations!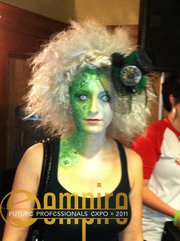 Repechage had a booth at the show as we are Empire's official skincare range used at over 100 schools nationwide. Students stocked up on their favorite Repechage products!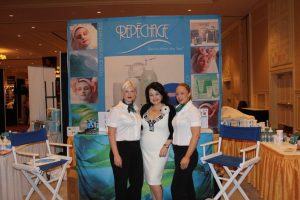 The final day was filled with anticipation as students nervously filed into the banquet hall for an award ceremony.  The winners received fantastic gifts and prizes as well as recognition from their peers.  I was impressed with one students emotional speech. She was from Trinidad – Empire Beauty School gave her an opportunity – she exclaimed "break down that door – success is yours- take it!" It was powerful and brought the crowd to their feet. This is the type of passion and determination I spoke about in my interview the day before. It is the type of determination I came to the US with and it is the same determination I live my life with.
I hope all future professionals believe- truly believe- that success is what they make of it. The opportunity is there- take it!