Dry Skin vs. Eczema: What's the Difference and How to Address these Skin Concerns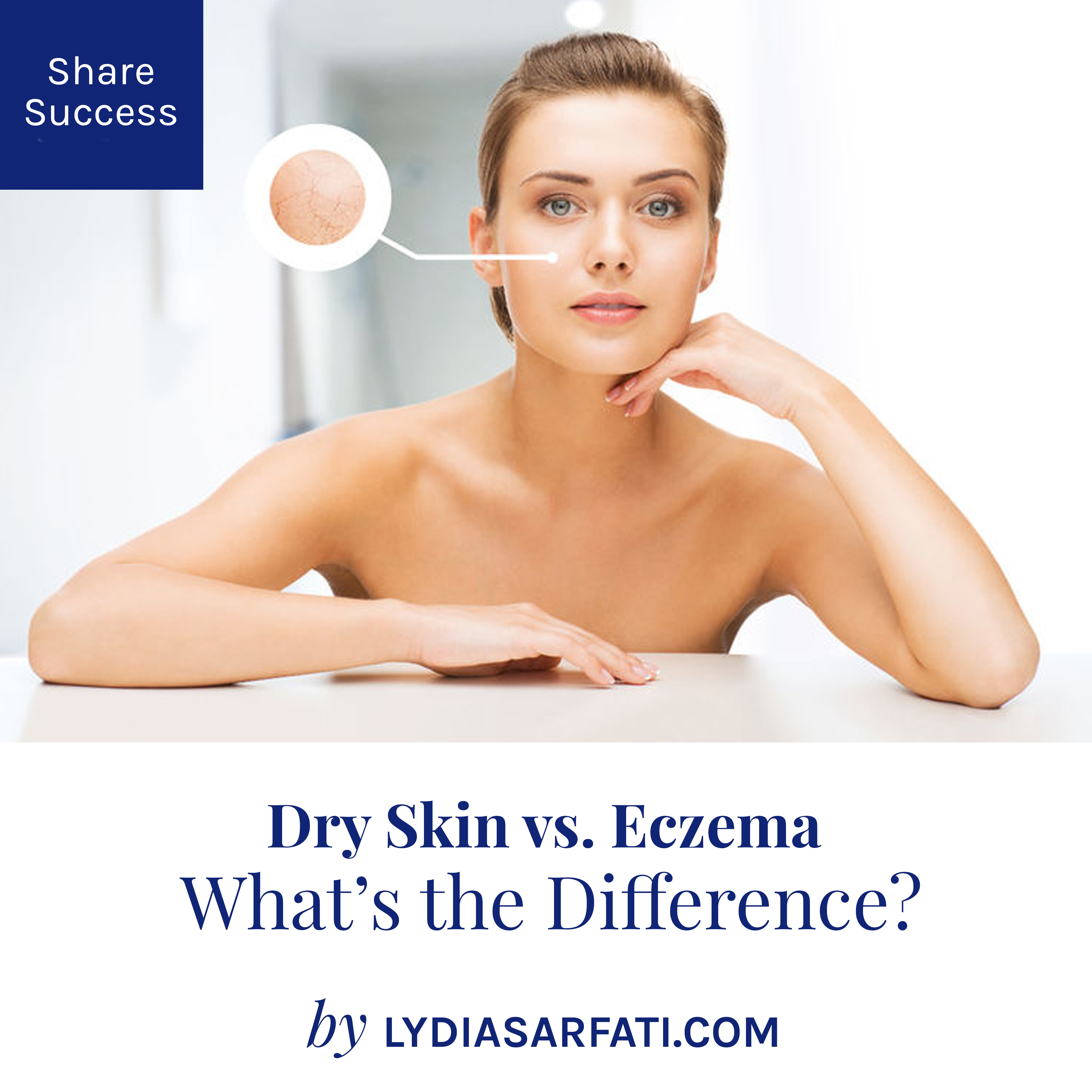 Although as estheticians we cannot treat or diagnose skin diseases, it is important that, as skin experts, we can recognize and provide proper skin care to our clients based on their skin's needs.  Proper education in recognizing various conditions, including dry skin and eczema, is key to this, and it is my privilege to continually educate esthetician's on how to recognize and address skin concerns.
Two of the most common concerns we see as estheticians in the winter months  are dry skin and eczema. Despite having some similarities, there is a difference between these two  concerns. Read below as I discuss the differences between dry skin and eczema, the causes, and how to address these skin concerns.
The Difference between Dry Skin and Eczema
DRY SKIN
Dry skin is usually the result of under-active sebaceous glands that produce the sebum, which lubricates the skin. The skin appears coarse, tight, dull in color, and often with visible lines and wrinkles.
ECZEMA
Eczema is a more serious skin condition, and is a general term for various types of dermatitis, which involves patches of rough and inflamed skin. The 3 most common forms are atopic dermatitis, irritant contact dermatitis, and allergic contact dermatitis. Atopic dermatitis is the more severe and long lasting form of eczema.
Eczema is characterized by itchy, inflamed skin that may be present on the face, inside of the elbows, backs of the knees or may even cover the whole body. When eczema is caused by an irritant, there may also be burning and itching on the area of contact. With allergic contact dermatitis, besides redness and itching, there may be swelling and fluid filled blisters.
What Causes Dry Skin and Eczema?
DRY SKIN
Over exposure to sun and wind
Harsh soaps
Poor diet – a diet lacking in linoleic acid derived from fish and nuts results in drier skin, especially in the winter.
Lack of fluid intake
Medication
Environmental factors – indoor heat, hot showers, the cold winter air, and low humidity. The cold and dry climate causes moisture on our skin to evaporate faster, due to the fact that skin that has less of the natural lipid (oil) barrier.
Hormonal loss of estrogen that comes with aging – as a person advances in years, the body's renewal process slows down and cells are not replaced as quickly as before, creating more of an ash tone.
Genetics
ECZEMA
Atopic dermatitis can be triggered by emotional stress, dry skin, irritants, heat, low humidity, and sweating. Exposure to these factors can cause inflammation on the skin.
Irritant contact dermatitis is the form of eczema that results from the exposure to sensitizing agents like detergents, industrial chemicals, fragrances, tobacco smoke, paint, etc.
Allergic contact dermatitis is a delayed type of sensitivity to a sensitizing agent. The reaction usually occurs 24-48 hours after contact and involves immune system response from the irritant entering the skin.
How to Address Eczema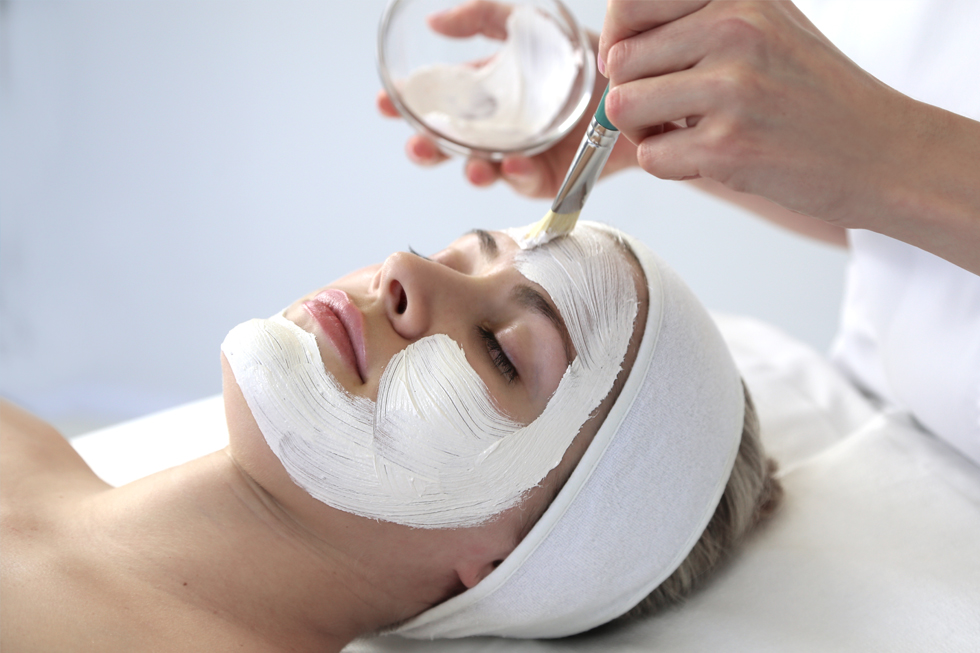 Eczema is a medical condition that should properly diagnosed and treated by a medical doctor.   However, if a client with eczema comes in for other skin care treatments, the esthetician needs to exercise great care, utilizing products and protocols that cater to the most sensitive skin types.
Use products  with calming and soothing ingredients, like Seaweed, Calcium and Calamine, Zinc Oxide, Olive Oil and Olive Leaf Extract such as found in, the Repêchage® Hydra 4® Facial for Sensitive Skin*. This facial utilizes Olive Oil and Olive Leaf Extracts to help provide anti-oxidant protection, along with seaweed that helps skin feel more soothed and calm.
Stimulating factors must be excluded from spa treatments. Avoid utilizing steam and massage on the areas of the irritation, as well as scrubs, brushing, microdermabrasion, and harsh peels. LED therapy with soothing oils, such as Carrot or Mafura oils, can be used. Stay away from heat – steam, hot towels, etc.
*Repêchage Back-bar products used: Hydra 4 Cleanser, Hydra 4 Tonic, C-Serum Seaweed Filtrate, Hydra 4 Mask, Hydra 4 Moisturizing Day Cream
How to Address Dry Skin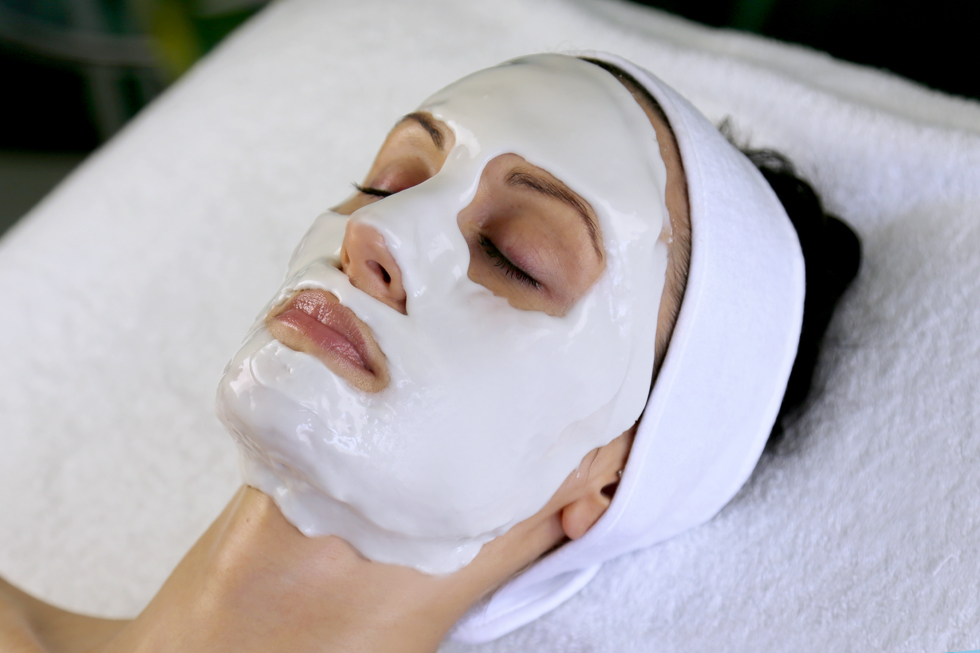 For a client with dry skin, the esthetician's main objective is to hydrate and moisturize the skin with alginate based masks, as they help to seal in moisture. It's also important to use a gentle form of exfoliation to remove the dry skin cells and help prevent them from accumulating on the surface. Massage can be very effective in helping to stimulate skin circulation. For super dry, sun damaged skin, galvanic current or Viennese massage is beneficial.
Professional skin care treatments based on seaweed can help dry skin, including the Repêchage® Hydra Dew® Express Lift Moisture Mask. Codium fragile seaweed helps to provide moisturization, while waterlily, Palmitoyl Proline, and calming Willow Herb extracts help to instantly soothe the appearance of the skin. Essential Fatty Acids of Sunflower, Sesame and Almond work to help to moisturize the skin. In addition,  acetyl hexpeptide-8 helps skin appear more firm, while Bearberry helps to reduce the appearance of uneven skin tone for a brighter looking complexion.
At Home Skin Care Regimen for Dry Skin

When combatting dry skin, it's important to invest in a full skin care routine that is catered to this skin type.
More Dry Skin Tips
Book a series of moisturizing facial treatments with clients during the winter months.
Advise clients to switch to a gentle exfoliator with moisturizing ingredients like honey, which is known to help prevent moisture loss.
Recommend products for the body. A rich body cream or body oil can help lock in moisture and  leave your skin looking smooth and soft.
Keep the heat down in the car, at-home, and in the shower.
Keep a hydrating facial spray on hand – leave it in the car, next to your bed, and at your desk for instant hydration.
Double up on moisture – a serum followed by a moisturizer will help alleviate dry skin.
Have any more questions about these skin concerns ? Leave your questions in the comments below!
*This blog is for informational purposes only and is not intended as medical advice, treatment or diagnosis. Always seek the advice of your doctor or health provider with any questions or concerns you may have about a medical condition.