Cutting Loose Spa Owner Coral Pleas Shares Her Success On Making Business a Family Affair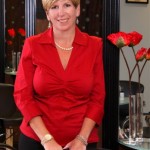 In this Success Story, we speak with Coral Pleas (owner of Cutting Loose– a Repechage Spa de Beauté Concept Spa) to discover the keys to her success. Read on to find out how incorporating her children has sky-rocketed her businesses and what lies ahead!
Repêchage: You are an accomplished hair stylist and a member of the Intercoiffure, in other words, the crème de la crème in the hair industry. What made you decide that you wanted to add skin care to your line-up?
Coral Pleas: I wanted to be able to offer our guests full service. Somewhere they could get everything done at once.
Repêchage: Cutting Loose is a candidate for this years Repêchage Spa de Beaute awards, good luck! What made you decide that you wanted to carry solely Repêchage products?
Coral Pleas: You know what? I know it sounds corny but I saw Lydia at an Intercoiffure event three years ago. I thought her Facial Bar Concept and express skin care was the biggest thing in skincare in a long time! To be honest I had never even tried the products, I just fell in love with Lydia. We fell in love with the products later. At first we tried another line, we favored Repêchage and haven't had any other products since!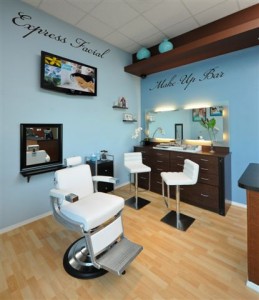 Repêchage: Your website's mission statement is "E squared- Exceeding Expectations" How do you think Cutting Loose stands out against other Salons and Spas?
Coral Pleas: Not to boast but, we are only three and half years old and we are on target to do two million this year. We have a commitment to education at all levels; I wish our hair care products were as good with education as Repechage is! Your programs are amazing. We are also committed to growing our own. All our stylists have been hand picked and selected and trained. Our hospitality and customer service is very important to us and that is why we work so hard to train our employees.
Repêchage: What do you think lies ahead for Cutting Loose?
Coral Pleas: We are opening a third location in Lakewood Ranch, my son will be my partner in that one. We don't have plans for a spa yet but we plan on incorporating the express treatments.
Repêchage: You also own another salon, "After Hours" that is run by your daughter. How would you say this salon differs from Cutting Loose?
Coral Pleas: This serves as our training salon and it has a lower price point. Stylists go over there after they graduate from their apprenticeship then can come to Cutting Loose or soon they will be able to go to the location in Lakewood Ranch. Guests love it because we are open later and on Sundays and Monday. Non-traditional salon hours have been very successful.
Repêchage: What is the dynamic like working with your children? Do you all cut each other's hair?
Coral Pleas: I think I enjoy it more than they do. I left a successful salon with partners for 13 years, because it is hard to be on the same page. It is much easier with your kids to have the same image and to support the brand. Taelor and Travis are both stylists. Taelor is a manager now and Travis is a busy stylist behind the chair. Taelor cut my hair the last time, and she doesn't even get behind the chair. She did a great job!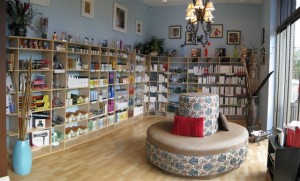 Repêchage: Have you found that meshing business and your personal life has been a positive way to have both?
Coral Pleas: We still have Sunday dinner together and we still work together so I think we're doing okay.
Repêchage: When you and you're children aren't at the Salon's, what is your favorite family activity?
Coral Pleas: When we aren't working we get to travel a lot. Even on work trips we always tie in a little fun. Occasionally we like to take family vacations together, the last one was to Colorado.
Repêchage: Being in Florida, it has got to be hard to escape the sun! What service do you suggest for those clients that are "sun-worshipers"?
Coral Pleas: Definitely that they need to get facials! Sunscreen for the skin and for the hair! I love the Vita Cura 5 Phase Firming Facial!
Repêchage: What do you use to keep your skin looking beautiful each day?
Coral Pleas: I use Vita Cura, I love the Vita Cura Opti-Lift Serum, and I just did the seaweed bath! I don't know if I was tired or if it was the bath but I fell asleep! I also love the travel packages, they are great for people to get into the products!
Repêchage: You recently had a very successful event with the Repêchage team! Do you have any upcoming events? What will you be offering?
Coral Pleas: We do tons of events but summer is quiet. Once a month we invite our VIPS to our "Pamper Lounge" for massages, express facials. Actually today I hired a girl to do some marketing so she will be planning the events. I was so blown away by Lauren (Repêchage Educator) everything she brought for our event was amazing! The graphics, everything!  August 3rd is our next pamper lounge. It will be from 6:00-8:00pm, cocktails and Lauren gave us a great drink recipe, a frizzy something! So we are going to use that. It should be fun!
For more information about Cutting Loose Salon and Spa, please visit www.cuttingloose.net or call (941) 358-6000 to make an appointment today!