How to Cross Promote Hair and Skin Services – Bridging the Gap
On my Facebook chats, one of the most popular questions is how to increase sales and productivity with staff. One way is to focus on cross promoting your hair and skin services. In this article, originally seen in American Salon Magazine, I've outlined 5 tips to bridge the gap at your salon.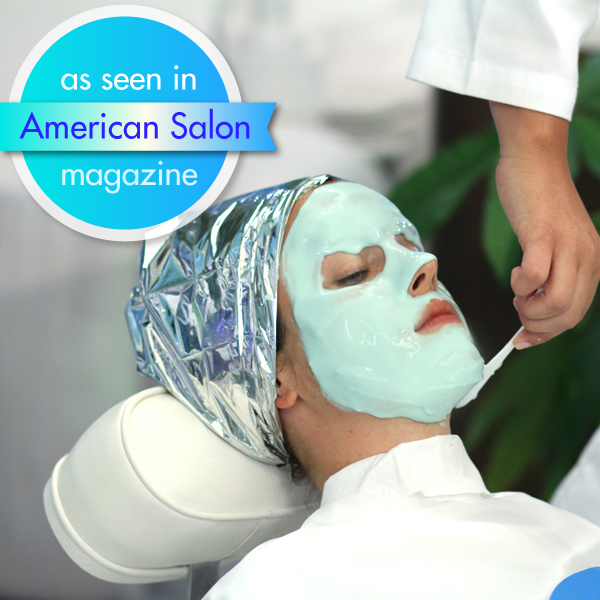 Today's clients want one-stop options. Time-crunched clients don't want to stop at the nail salon, then the hair salon and then the day spa. In an attempt to provide our clients with full service, salons are becoming more departmentalized. As salons add-on more and more departments, I am seeing larger and larger gaps between them. The hair stylists are talking about the great new cleanser they bought at the local drug store and estheticians are getting their hair cut at the salon across the street. So how do we bridge the gaps between the departments? We need to bring the hair and skin categories together so that consumers can get the most out of their time spent in the salon or spa.
1. Train your employees.
Your employees can't cross promote your services and products if they don't know anything about them. You need to train your whole team. Have your whole team sit-in on all trainings from manufacturers – open up the conversation! Whenever a new product or treatment is brought on – make sure your whole staff knows about it from the receptionist, to your nail technicians, to your estheticians to your senior stylists – every department needs to know
2. Encourage employees to use the product you carry.
Make sure that your employees are using the products that you carry. If they are using other products, you can bet they are talking about them with their clients. That is not going to sell your retail! Offer your employees retail incentives. Once they reach a base amount, I recommend $500, allow them to use 10% of what they sold towards your skin care retail. Nothing is better than a personal recommendation and you want to make sure they are recommending your products
3. Establish employee rewards programs.
You can also offer larger prizes to really get your staff motivated! Every time one of your employees books a service in a different department, have them drop their name into a fishbowl. At the end of the month, draw a name and give the winner a prize! You could even go so grand as to raffle a large screen television – you can bet your staff will be booking treatments! It is important to do a drawing rather than giving the prize to the staff member with the most tickets so that you can keep them motivated to participate. If they see the same person winning month to month, they will eventually stop trying. So keep the competition fresh and see continuous results.
4. Enhance the client experience.
Provide your clients with mini upgrades at your hair stations, "While your hair color is processing Ms. Smith, I am going to apply a cooling and de-puffing eye pad over your eye area so that you may relax and enjoy this mini eye treatment." In the spa, "While your facial mask is on, I am now going to give you a scalp massage with our aromatic, vitamin-rich hair serum. This breakthrough defensive formula is designed to restore a youthful shine to damaged hair while protecting it from styling stress, color fading and frizz." Allow them to touch, feel and experience your treatments. Then the next time they come in, offer them an add-on service. While a mask in on the hair, offer an anti-aging hand treatment or a hydrating seaweed facial treatment. They will love the immediate results and want to see what full length services you are offering
5. Stay put.
Instead of shuffling the consumer from department to department, I would like to see salons allow their customers to stay in one place and bring the services to them creating a time efficient and truly relaxing atmosphere.
By bridging the gap between your services, you are going to be able to provide your clients with the best experience possible and your business will reap the benefits.
How do you bridge the gap at your business? Share your tips or comments below!
"Bridging the Gap" is reprinted from American Salon Magazine, August 2013 Issue.