Cosmo Radio's "Wake Up with Taylor" on Sirius XM Gets "Brighter" with a Repechage Facial!
Repêchage Executive VP Shiri Sarfati, and Repêchage Corporate Educator Lauren Streeter and I brought Repêchage to the radio last Thursday! The team and I met at Cosmo Radio at Sirius XM Studios, NYC to join hosts Taylor Strecker and Kenny Zimlinghaus for their morning show Wake Up with Taylor.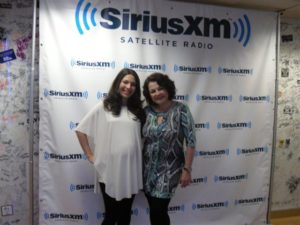 Lauren Streeter administered the New! Repêchage BiolightTM Miracle Facial with Glyco-Sea Glycolic Peel on the more-than-willing Kenny Zimlinghaus while Shiri and I, or as Taylor called us,"The Seaweeds", discussed the groundbreaking new facial. Repêchage has been Taylor's favorite skincare line for years, and was elated to have us share our latest seaweed-science with her.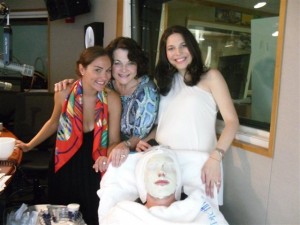 This signature treatment brightens and helps diminish the appearance of hyper pigmentation, while enriching the skin with its added anti-aging benefits. Staying true to signature Repêchage facials, this treatment is meant to be soothing, relaxing, and effective, "If going to get a facial is like going to the dentist, you are getting the wrong facial!" said Shiri on the National radio show.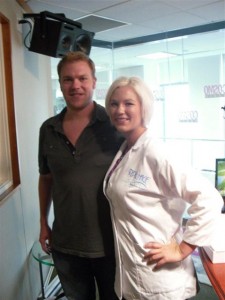 Kenny Zimlinghaus was so mesmerized by the New! Repêchage BiolightTM Miracle Facial with Glyco-Sea Glycolic Peel he barely had a chance to contribute to the morning conversation. When the facial finished he looked at Lauren Streeter and simply said "I think I love you". That is exactly the reaction we like to hear from our clients! Facials should make you so happy that you fall in love! I hope your client's feel the same about the new Biolight Miracle Facial!!