Bring Spring Break to Your Business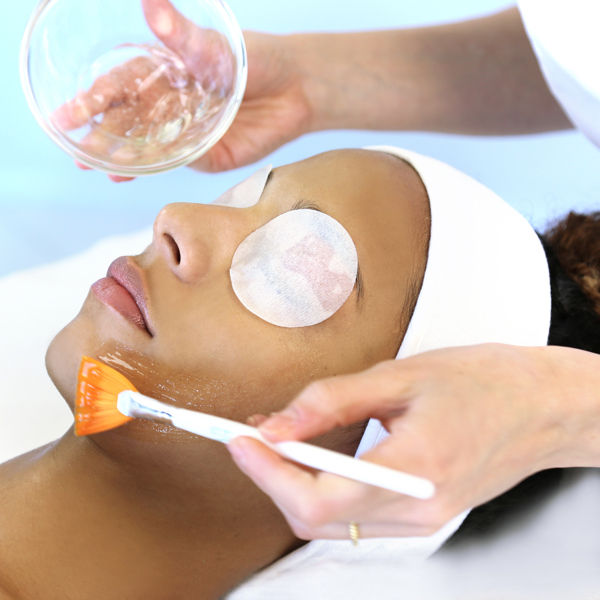 Whether clients are staying home or going to the coast, salons and spas can create Spring Break packages to get your clients looking beach ready or looking like they just came back!
Scrub Away Winter
Head, shoulders, knees and toes: exfoliate them all! For those who shied away from winter skin advice to continue exfoliation throughout the colder months, now is definitely the time for you to renew your drab complexion all over. Spice it up this spring and provide your clients with body exfoliation and massage with a hydrating body oil to relax away any stresses of the winter and enter spring with your new skin forward.
Product recommendations:
Get Sandal Ready
Spring marks pedicure season! Start the season with a bang by introducing tropical inspired pedicures with ingredients like mangos, coconut or sea salt and seaweed. It will help put your clients in the mood for strappy sandals and sun!
Product recommendations:
Peel and Reveal
Give clients that spring glow! For your facial services, offer your clients an effective chemical peel to help slough away dull complexion. Then, give them a shot of moisture with a brightening and hydrating facial treatment. You're client's skin will be refreshed and dewy.
Product recommendations:
Wax to the Max
With Spring on the way your waxing rooms will be filling up fast! Make sure you're easing the pain for clients by making waxing relaxing, and making the most of the influx by coupling your waxing services with additional spa services. If your client wants to book an eyebrow wax, offer them a Contouring Eye Treatment at a discounted price or an express sheet mask to give their skin a pick me up. You'll double your ticket and your customer will love their freshly groomed and younger looking eyes and refreshed skin! If your clients are coming in for body wax, offer them a special price on a contouring body treatment. Refreshing contour, firming body treatments with peppermint oil and freshly harvested seaweeds help to stimulate, rejuvenate and purify your skin.  After all if they are on their way to the beach – they will want all the help they can get to look good in their tiny bikinis or board shorts!
Product recommendations:
What are you doing for your clients this spring? Tell me  in the comments below!