Beauty Professionals Learn From the Master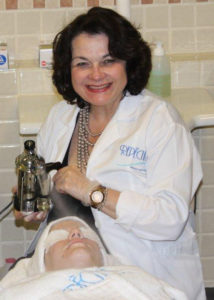 March 19-21, 2012 – Secaucus, NJ– Estheticians geared up for the spring spa season at the Repêchage Master Class taught by Repêchage CEO and Founder, Lydia Sarfati. Requiring two years "behind the chair" experience, seasoned estheticians mastered the tools they need to achieve skin care excellence and spa success.
Held at the Lydia Sarfati Post Graduate Academy, the State of the Art Training Facility in Secaucus, NJ, the Repêchage Master Class provided written and hands on examination of skin histology, anatomy, skin analysis, ingredients, facial and body treatments and spa business success tools including the Lydia Sarfati Facial Bar Concept.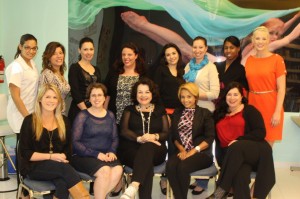 (Repêchage Master Class graduates with Repêchage CEO and Founder Lydia Sarfati and Repêchage Educators Lauren Streeter and Lisa Dominguez) 
Upon completion of the advanced 3-day course, Master Class attendees were awarded the Diplôme D' Honneur, the most prestigious diploma offered at Repêchage.
"At Repêchage we're not just giving professionals the tools they need to perform clinical and results driven spa treatments, we are giving them the tools they need to succeed financially as well, " said Sarfati, "There are spas on every corner, we give our students the tools to stand out to the consumer and keep them coming back for more."
For more information on Repêchage®, log onto www.repechage.com or call 1800-248-SKIN.