#AskLydia – Join Me on Facebook LIVE on Mon. 8/8 at 3PM EST!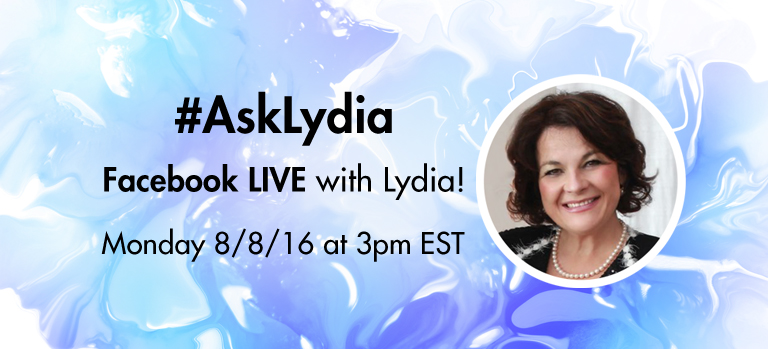 Hello darlings,
Hope you are all having a wonderful summer!  The past few weeks have been quite busy for me. I hosted my annual Master Class July 11-13, and then ventured off for a 2 week travel to Europe with my family. I had the most marvelous time, but now I am ready to get back into the swing of things by first doing a Facebook LIVE on Monday 8/8 at 3pm EST on the Repêchage Facebook page!
During this chat I'll be happy to answer any questions you have relating to skincare, beauty, or salon/spa business.
Visit here to get a reminder about the event so you don't miss it!
I can't wait to chat with you all soon.
Cheers,
Lydia