#AskLydia – Join Me on Facebook LIVE on Mon. 10/10 at 3PM EST!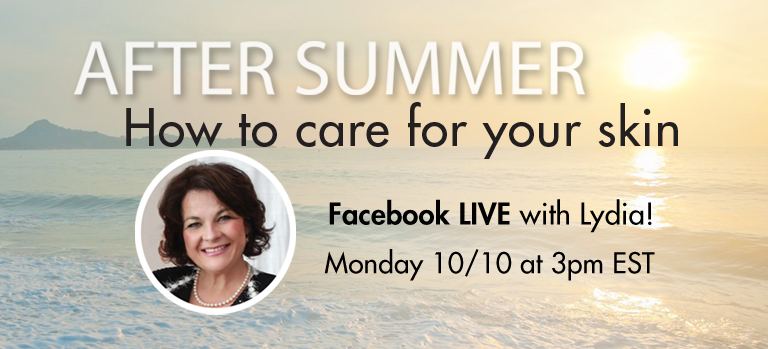 Hello darlings!
Can you believe summer is over and fall is here? It's that time of year to start taking care of your skin that's been soaking in the sun all summer long.
Whether it's uneven skin tone, breakouts or dehydrated skin, summer habits of spending too much time in the sun, at the pool, or late nights may have taken a toll on the skin.
Join me for my Facebook Live session on Monday, October 10th at 3pm EST, where I will be sharing tips on what you should be doing to help your client's see renewed, beautiful skin, and the most important things to be incorporating your skin care routine now.
Plus, I will be answering any questions you have about your spa business, skin care routine, treatments to highlight on your spa menu this fall, or anything else you want answered!
Visit here to get a reminder about the event so you don't miss it!
Cheers,
Lydia