My Asia Trip: Building a Global Skin Care Brand
I feel like I have been away for a year as I get ready to head back to the States on a 24hr plane ride. And while I missed the snow, I was able to take a swim at my hotel in the heat of Singapore.
My husband and I visited 3 countries – Korea, Thailand and Singapore – meeting with our fantastic partners in those countries that work hard in making the Repechage brand a success. It was a pleasure to see that my distributor's son in Korea is following in his parents footsteps and learning the business. He is young and intelligent and I look forward to the future success of Repechage with the next generation in place.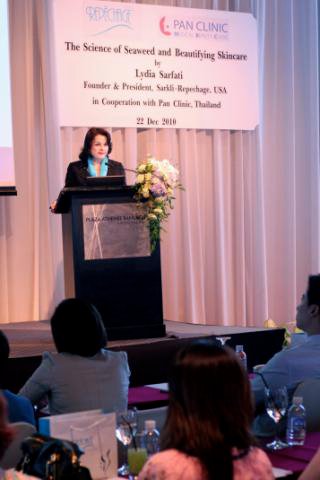 In Thailand I was invited to speak at The Plaza Athenee in Bangkok on "The Science of Seaweed and Beautifying Skincare." I presented to 70 doctors on the science of seaweed and its benefits in skincare. It was very well-received and was followed by tons of media interviews and a photo shoot with OK! Magazine! We were absolutely stopping traffic!!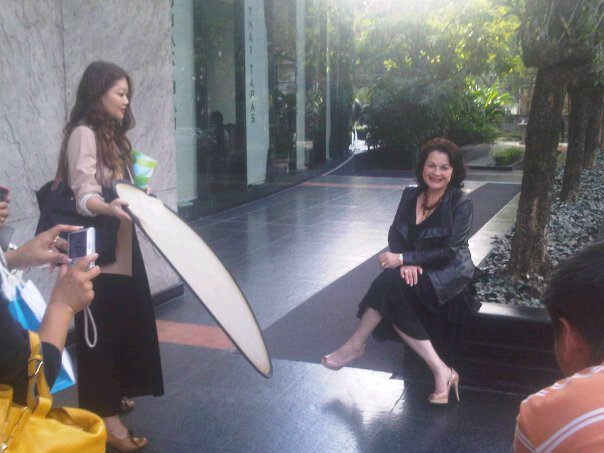 This year we relaunched Repechage in Singapore through a fantastic chain of 4 spas called Renaza Wellness Lifestyle Lab and we are looking forward to growing with them throughout Singapore, China and Hong Kong!! Repechage treatments have been making big news in Singapore and our 4 Layer Facial is a huge hit with the media.
I return to the states positive and excited for the fantastic partners we have and for the continued growth of Repechage in Asia. I look back on all that I have accomplished the last 30 years and I am very blessed to have a global brand that is embraced around the world. I look forward to getting back to NY and ringing in the New Year with my friends and family and toasting a fantastic year ahead.
Wishing you all a happy and healthy New Year!