Anti-Aging 101: What Causes Skin Aging and NEW Products/Treatments | Facebook Live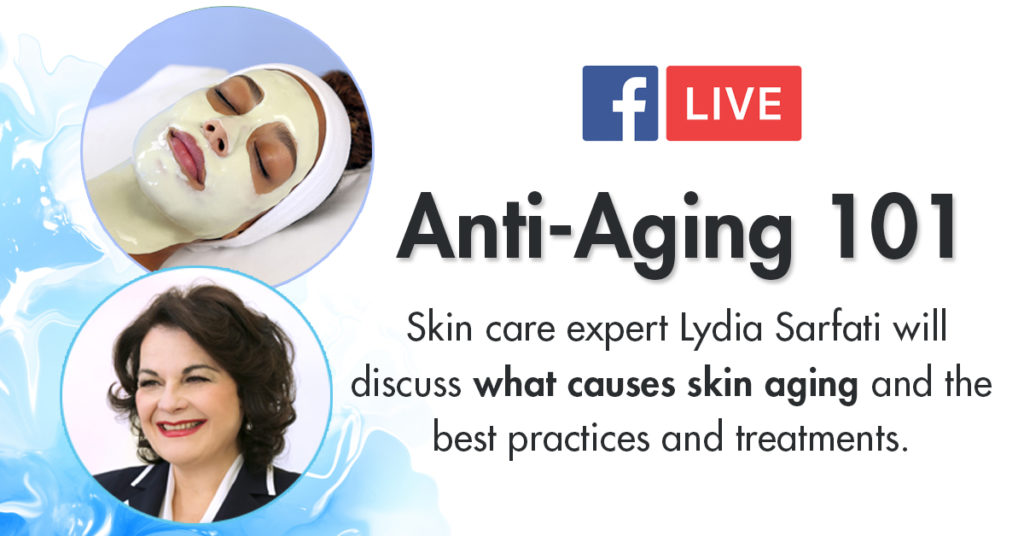 Hello all!
Last week we celebrated the Repêchage 19th Annual International Conference in NYC, attended by spa industry professionals from around the globe! Not only did we have a chance to hear from fabulous guest speakers from the medical and spa industry, but I had a chance to introduce our newest at-home face masks and professional spa treatment!
Next week, I will be unveiling these two new anti-aging products and treatments in a special Facebook LIVE session on the Repêchage Facebook page, as well as doing an open discussion on what continues to be a hot topic in skin care: anti-aging.
I invite you all to join me for this session, where I will I discuss everything you need to know about the skin aging process including….
How environmental exposure, genetics, hormones and lack of sleep can affect how you look and feel.
Different types of exfoliation and facial treatments that can help to reduce the appearance of fine lines and wrinkles.
The best ingredients for dark spots, fine lines and wrinkles.
A look at NEW! Repêchage products + treatments developed to help reduce the appearance of dark spots, fine lines and wrinkles.
And, as always, I will be happy to answer any questions you have about your spa business, skin care routine, or treatments and products to highlight during this time of year.
Click "GOING" to get a reminder when we will be live so you don't miss it!
Looking forward to chatting you with all!
Sincerely,
Lydia