5 Things to Know About Hydrotherapy
Introducing water therapy into your spa can be just what your clients are looking for to help them relax, detox from their devices, and escape the outside world. I personally grew up with the European tradition of going to a spa, a term that is said to be derived from the phrase Salutem per Aquam, (S.p.A.): "to health by water."  A spa was a place to "take in the waters," and bathing was a part of my heritage and culture. To understand how water therapy can be therapeutic, you have to understand its long history of usage and its cultural importance. Hydrotherapy, or water therapy, is the use of water in various forms, including hot, cold, steam, or ice, to help relieve discomfort and promote physical well-being. Bathing has a demonstrated influence on societies worldwide, whether fulfilling the simple need of relaxation or potentially discovering the key to happier life. A well-informed spa owner is a successful spa owner, so here are five important points to know about this treatment.
1. History
Bathing is a tradition with a rich history throughout the world. Seen as a means of healing, a path to improved health and even viewed as increasing longevity, bathing on a daily basis is a part of cultures worldwide.  In Japan, the history of bathing dates back to some of the earliest recorded documents, described as a means of cleansing and purifying of the soul in ancient rituals, including funerals. Since then, it has evolved into something more. Public baths still serve as a means to interact socially and baths at home serve similar purposes in some cases.  During the 2nd century BC, the Greek custom of regular bathing reached Rome, gradually becoming a daily practice for Roman citizens of all financial standing. Small, privately owned bathhouses called balneae opened up throughout the empire. Later came the majestic and renowned city-owned thermae, which sometimes spanned across several blocks. Whether exclusive or public, throughout history, bathing has served as a means of social organization, a center of town and a place for unwinding.  Budapest is the only city in the world with more than 100 active thermal springs and fountains. The public bathing houses, built as far back as 2,000 years ago, are still elaborate structures where visitors can expect to move between saunas and steam rooms, and relax in mud baths. In Turkey, over 1,000 thermal springs, believed to aid in the healing of diseases including arthritis, are found in cities across the country.
2. Benefits
Hydrotherapy has been used in medicine for years. It is believe that hydrotherapy may help to soothe muscles and joints, promote relaxation and help improve the appearance of some skin concerns.
According to the North America Journal of Medicine (2014 May; 6: 199–209.  Scientific Evidence-Based Effects of Hydrotherapy on Various Systems of the Body) hydrotherapy lowered the heart rate by 15%, systolic blood pressure (SBP) and diastolic blood pressure (DBP) by 11% and 12%.  Plasma cortisol, and aldosterone concentrations were also lowered, by up to 46%.  Further studies showed that bathing may decrease heart problems and disease, chronic fatigue, circulatory problems and dermatologic problems, Furthermore, some believe that hydrotherapy could in certain cases be beneficial for people suffering from Multiple Sclerosis, Parkinson's disease, fibromyalgia syndrome, and diabetes. On a much more cosmetic level, hydrotherapy used in conjunction with other ingredients such as seaweed may help skin appear firmer.
3. Different Forms
Today, hydrotherapy can range from high-tech body treatment enclosures and cryotherapy cabins to a moist compress and at-home baths.  The most high tech tubs and enclosures can go for up to $36,000 or more, and include massage jets, chroma or color therapy lights, special relaxing sound systems and self-cleaning functions.  Specialized baths include "drift" baths, where tiny ribbons of water are released in a gentle motion from the front and back of the bath, creating a soft blanket effect (just say AHHHHH!). Hydrotherapy tubs and whirl pool baths can range from $5,000 to $11,000, including massage jets, but this price does not include fixtures, installation or the outer enclosure of the bath.  These can use jet streams to help soothe nerves and massage the body, or be still baths, where specialized ingredients are added to the water for enhanced skin treatment and relaxation.
A Swiss shower provides an ultra-luxurious shower experience, combining an overhead shower with multiple showerheads surrounding the body.  Prices for these, excluding installation, can be $4,000 to $8,000 +.
Vichy shower provides multiple shower heads hung on an overhead bar to be used directly at a treatment station so that the client doesn't have to get up.  Costs for these range from $4,000 upwards to $35,000 for an all-in-one treatment table or cabin.  The treatment room needs to be water resistant as well as the table if you are buying a separate Vichy shower device.
4. Thalassotherapy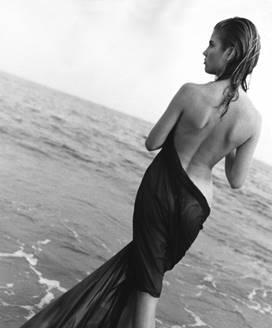 Thalassotherapy, stemming from the Greek word for sea, thalassos, is a term coined by La Bonardiere d'Arcachon to describe the usage of sea water for therapeutic purposes and preventative measures based on the belief that immersion in sea water helps revitalize and cleanse the system.  For centuries, people have turned to the sea for its rejuvenating properties.  The sea covers two-thirds of our planet, and, perhaps as no coincidence, the human body is made of two-thirds water as well.
Bathing in sea water is one of the deepest rooted bathing traditions. For thousands of years, people have sought out the therapeutic benefits of thalassotherapy by soaking in communal sea water baths around the world.  The elements of sea water, particularly trace elements, may affect our metabolic levels. Researchers point out the almost uncanny similarity between sea water and human plasma, our intercellular fluid. It is believed that such elements may also help to firm and tone the skin's appearance.
Today, re-creation of these benefits in a spa or home setting have become possible with seaweed based treatments and baths. Seaweed is a concentration of seawater. The seaweed plant has no roots so it feeds through osmosis, absorbing minerals and vitamins from the seawater. Because of its feeding process, seaweed becomes a dense concentration of vitamins, minerals, trace elements, macro elements, phytohormones and amino acids.
Not everyone can open a sea-side spa that incorporates seawater into their treatments.   Here are some ways you can implement thalassotherapy at your spa or salon anywhere.
If your spa has a whirlpool or bath, you can offer your clients seaweed baths. Seaweed baths made with Laminaria digitata & Ascophyllum nodosum sea plants provide hydrating, nourishing, and anti-oxidant properties and these seaweeds are natural sources of 12 vitamins including B12, C, E, K and Beta Carotene, 18 amino acids, and 42 trace elements. To use, fill the tub with water 101ºF (38ºC), add 1 fl. oz (30ml) seaweed bath and allow your client to rest for 15-20 minutes. Follow the bath with a seaweed body cream massage. Implement this into your spa menu if your facility partners with a gym, or is located near one, to help relax clients after working out.
Also perfect to help relax and invigorate is a seaweed body mask with mint. To begin, exfoliate the body with dry brushing. Then, heat the body mask to 98°F and apply seaweed body mask evenly with your hands or brush. Then, wrap up the client with the Mylar sheets and let him/her rest for 15-20 minutes, then rinse off seaweed mask. Finish with a 20 minute massage. Skin will look and feel more firm, supple and hydrated.
5. Getting Started – Basic Protocol for in-spa Hydrotherapy Treatment
How to begin hydrotherapy at your salon?  This basic protocol can be upgraded with many additional services either before or after the bath.
Hydrotherapy Treatment (Balneotherapy)   
Time: 25 Minutes
Recommended Use: For anyone seeking to relax and de-stress.
Frequency: Weekly for best results
Put 1 oz of the seaweed bath and 5 drops of customized essential oil extracts the into hydrotherapy tub.
Perform underwater massage for 10 minutes.
Turn on all jets to let the client experience the full thalassotherapy benefits for 10 minutes. You can suggest a facial mask upgrade to be applied while the client is continuing his/her soak.
Turn off the tub. Cool down the client with a hand held shower for 5 minutes.
Offer the client a towel, robe and slippers.
Finish off with a light relaxing massage with a seaweed body cream.
Offer the client a glass of cold water.
The client must rest for 20 minutes following the Hydrotherapy treatment.
After the client has rested recommend an at home regimen.
*Note: Not recommended for clients with high blood pressure or those who are pregnant.
Contraindications and Precautions: 
As with every procedure, there are precautions and contraindications that need to be considered before having or administering any form of hydrotherapy.   Common sense must be used when considering if it is prudent for the client to have hydrotherapy.  If the client  is ill with fever, stomach upset or any other flu-like symptom, or has a communicable or infectious disease, it is unadvisable to for the client to have a hydrotherapy treatment in a non-medical setting such as a salon or spa.
Other contra-indications include:
Recent Heart Attack or Resting Angina
Wound Infection
Skin Infection
Recent Neurological Event
Recent Chemotherapy or Radiotherapy
Recent Pulmonary Embolism
Uncontrolled Epilepsy
Uncontrolled Diabetes
Precautions: You should require your clients to notify you if any of the following are present and ensure that special precautions are taken. (Please note that although such conditions may not necessarily prevent the client from entering the pool, you will want to evaluate this prudently on a case-by-case basis).
Controlled Epilepsy
High or Low blood pressure
Poor skin integrity
Pregnancy or high blood pressure if water exceeds 35°C or 95°F
Early kidney disease
Have questions about skin care or best practices at your salon or spa? Leave them in the comments below!
*This blog is for informational purposes only and is not intended as medical advice, treatment or diagnosis. Always seek the advice of your doctor or health provider with any questions or concerns you may have about a medical condition.