3 Express Facials for Post-Summer Skin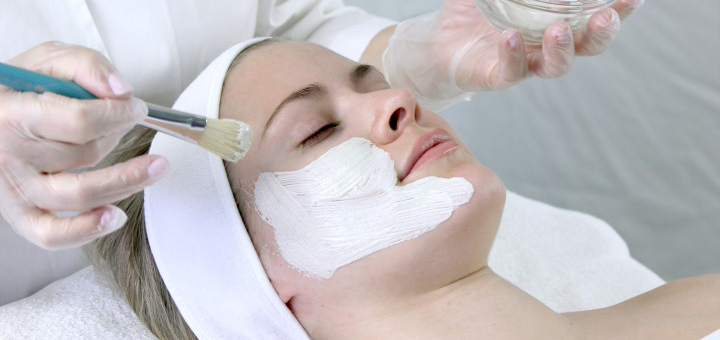 Now that summer is over, clients will be visiting the spa seeking facial treatments to whip their skin back into shape for the fall. Do you have facial treatments that can be offered to all clients, including those on the go and looking for a quick fix?  Read below as I offer seaweed facials to help address all of your clients end of summer skin concerns: uneven skin tone, clogged pores, and dehydration.
Express Facial for Uneven Skin Tone and Skin Brightening
Uneven skin tone and hyperpigmentation can develop on the skin from over-exposure to the sun, acne scars, hormonal changes, and age. Glycolic peels were typically used in the past for this, and can be irritating to sensitive skin types.  The newest way to get a peeling effect without the potential irritation is to use a professional clay-cream based mask that combines AHA's with deep cleansing Kaolin Clay.  For example, the NEW! Biolight™ Luminex Mask, which utilizes Glycolic Acid (AHA), Fruit Acid, Kaolin Clay and other natural ingredients can be used alone or added-on to existing facial services for clients who are seeking to reduce the appearance of hyperpigmentation and get a more even-toned complexion.
Repêchage Biolight™ Luminex Mask 
Cleanse the skin with  BIOLIGHT™ Brightening Cleanser.
Apply mask with spatula or brush to entire face, avoiding eye area. Leave on for 15 minutes.
After 15 minutes, apply moistened, unfolded cotton squares to the face to help dissolve and remove the mask easily. Wipe mask off from side to side.
Remove remaining mask using cotton or facial sponges dampened with warm water.
Follow with BIOLIGHT™ Brightening Toner to balance BIOLIGHT™ Skin Correct Serum, and finish with BIOLIGHT™ Brightening Daytime Protection Cream.
Express Deep Pore Cleansing Treatment
Heat and overuse of pore-clogging sunscreens can cause skin to become clogged with sebum and dead skin cells.  A clay based mask helps to deep cleanse the skin and absorb excess oil, leaving pores and one's complexion visibly clean and refined.  Our Hydra Medic® Sea Mud Perfecting Mask is a creamy mud mask that contains clays such as Ichthammol and Kaolin Clay combined with minerals such as Zinc and Titanium Oxide help to absorb oils. Additional ingredients such as Seaweed and Allantoin help leave the skin feeling soft and refreshed.
Deep Pore Cleansing Treatment with Repêchage Hydra Medic® Sea Mud Perfecting Mask: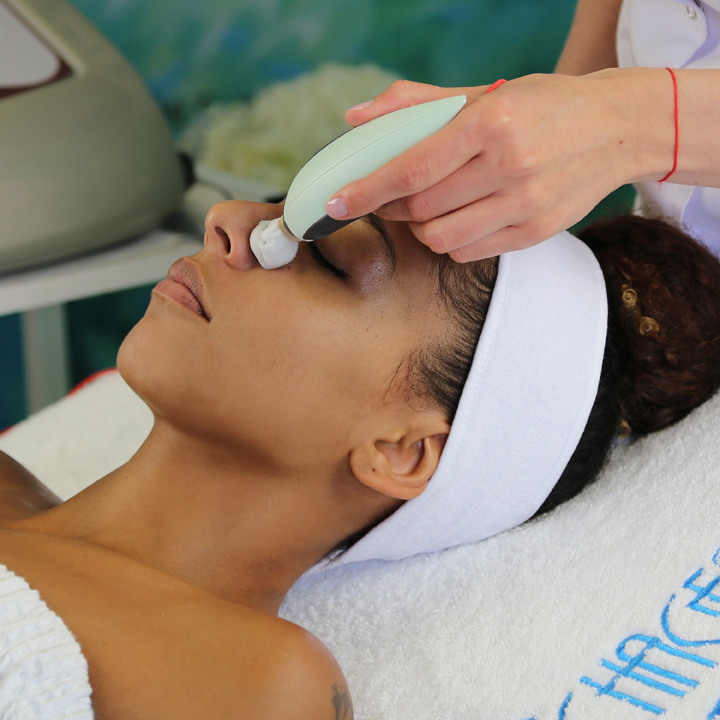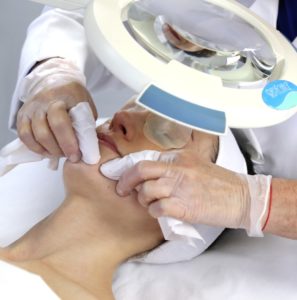 (Steps 2 and 3)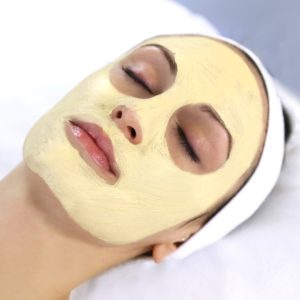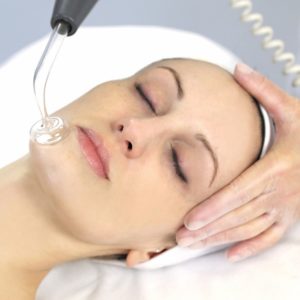 (Steps 4 and 6)
Squeeze a small amount of gentle eye makeup remover onto damp cotton square and remove eye make-up. Cleanse skin with Repêchage T-Zone Balance Cleansing Complex.
Use Repêchage Desincrustion Solution with galvanic current* for five to seven minutes.
Remove blackheads.
Apply Repêchage Hydra Medic® Sea Mud Perfecting Mask over the entire face.  Let dry for 10-15 minutes.
Remove with cotton squares moistened with warm water. Follow with Repêchage T-Zone Balance Toning Complex and Repêchage Hydra Medic® Mattifying Moisturizer.
Follow up with high frequency.
*Check with your state regulations on use of galvanic and high frequency machines.
Express Facial for Hydration
Another effect of the summer sun is dehydrating the skin. Over-exposure to the elements combined with the common misconception that skin doesn't need a moisturizer during the warmer months, can lead to clients complaining of rough, dry skin. This is where our Seaweed Facial with hyaluronic acid comes in handy! Seaweed is a concentrate of seawater, making it an ideal moisturizing skin care ingredient and treatment to restore hydration. Hyaluronic Acid also helps rehydrate and restore moisture to the skin, with the added benefit of reducing the appearance of fine lines and wrinkles.
Repêchage Seaweed Facial 
Secure client's hair with a hair band or towel. Analyze skin type. Squeeze a small amount of Repêchage® Opti-Cleanse onto a cotton square and remove eye makeup (as needed).
Cleanse skin with enclosed Repêchage® Gentle Face Cleanser unidose packette. Remove cleanser with damp cotton squares. Follow up with appropriate toner.
OPTIONAL: Mix 1 spoonful of Repêchage® Honey and Almond Scrub with buttermilk or yogurt in a small glass bowl. Apply scrub to the face and neck with a mask brush. Massage the scrub in circular motions for 3 minutes. Remove with damp cotton squares. Be sure to follow with dry cotton to buff off any residue. *May also use BIOLIGHT™ Glyco-Sea® Glycolic Peel, or Vita Cura® Enzymatic Micropeel.
Apply Repêchage® C-Serum® to the skin and massage using the Lydia Sarfati method, for approximately 5–8 minutes.
Using a spatula, remove about 1/2 teaspoon of Hydro Complex® PFS (MO3) from jar. Apply to face and begin a complete 10-minute facial massage using effleurage, petrissage and tapotement. After massage, skin will feel warm and relaxed.
Combine Seaweed Powder (3A) and Seaweed Gel (3B) into a rubber bowl and whip with spatula until mixture is smooth. Using the spatula, apply seaweed mask to the throat in downward strokes and upward and outward movements on the face. Apply Repêchage® Eye Rescue Pads to the eye contour area. Leave mask on for 10–15 minutes. During this time administer a hand massage using Repêchage® Sea Spa Hand Cream.
To peel off mask, loosen the edges with fingers and gently roll off. Remove excess residue with damp cotton squares.
Spray Algo Mist® or Hydra 4® Tonic lightly over face and neck.
Apply an even layer of Mineral Face Shield® to face, neck and décolleté.
Recommend a Repêchage® at-home skincare program for maximum continued results.
What treatments will you be highlighting this time of year? Leave your comments and questions below!
*This blog is for informational purposes only and is not intended as medical advice, treatment or diagnosis. Always seek the advice of your doctor or health provider with any questions or concerns you may have about a medical condition.